Read More News
Local drama workshop facilitator and swimming teacher Rosie Pickering was left wondering what to do with her free time during lockdown in 2020. Going from travelling all around the Midlands for work to sitting at home on zoom, she wanted to find a new way to express her energy and creativity, and so she decided to write a children's book.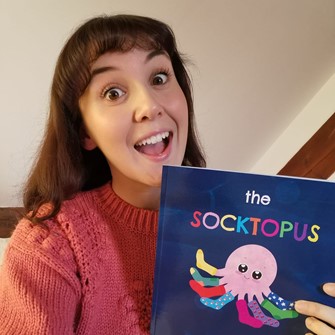 "Years ago I had the idea to write a story that explains that common thing we've all experienced, where you put a pair of socks in the washing machine but only one comes out," Rosie says. "What happens to those lost socks and why is it always just one out of a pair? During lockdown I decided to revisit the idea and The Socktopus was born!"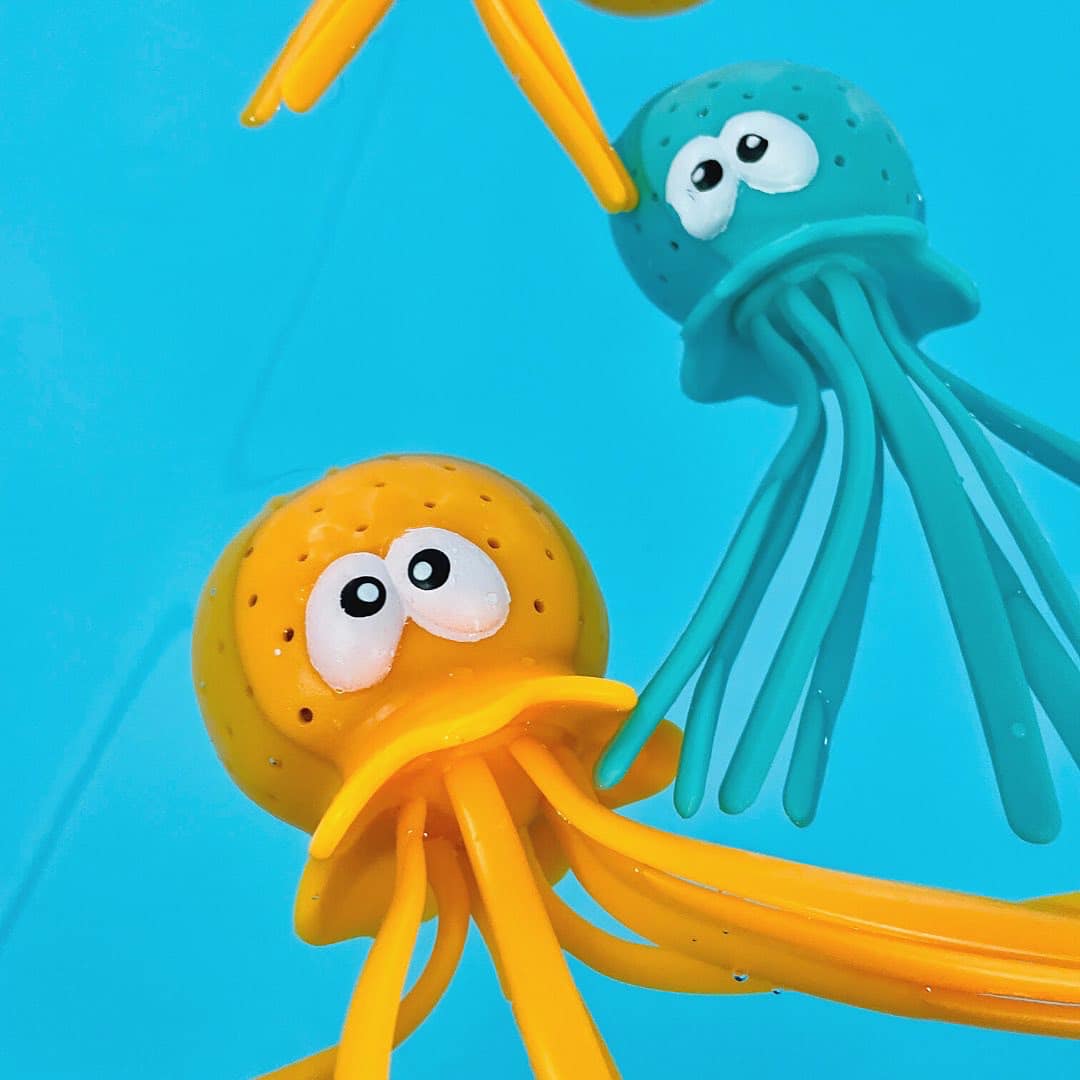 Fast forward to today and Rosie and The Socktopus have been on quite a journey together, selling many copies of the book around the world and sharing the story as much as possible. Most recently, Rosie has been collaborating with her employers at Swim Works, a swim school with centres in Rugby and Leamington Spa, to run a Socktopus-themed week of swim lessons. The lessons will run in the week 7th -13th February and will focus on building confidence. Alongside their swimming lessons, swimmers will have the opportunity to enter a competition to win a signed copy of The Socktopus or a signed illustration from the story. Rosie will also be popping into the centres on Saturday 12th (Rugby) and Sunday 13th (Leamington) of February from 10-12 to meet swimmers and sign their copies of the book.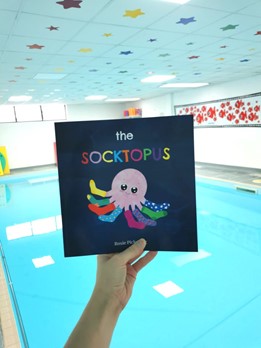 Rosie's background is in acting, having studied at The Arts University Bournemouth and after graduating she achieved her Master's in Shakespeare & Creativity at the Shakespeare Institute in Stratford-upon-Avon. She expresses her love of stories and performing at every opportunity, be it through her drama workshops, her books, her swimming lessons or playing with her nieces. Rosie says "I believe that stories and play are such an important part of a child's learning, whether they are learning about themselves, the world around them or even new skills like learning to swim. That's why I'm thrilled that Swim Works are using the story in our Confidence Week lesson plans. I'm so excited to see elements of the story come to life in the pool and help the children on their swim journey."
To stay up to date with Rosie's work, head to her website www.littlepixiepublishing.co.uk or follow her on Instagram @littlepixiepublishing.
For more information about Swim Works, head to www.swimworks.co.uk, find them on Facebook or follow them on Instagram @swimworks.