Read More News
Suffolk Mum releases Children's Book about Kindness, Mindfulness and Gratitude
"Super who? Super me!"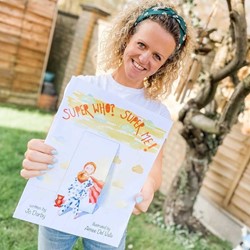 Jo Darby is a local mum and owner of Jo Darby Theatre School and has recently also become an author. "Super who? Super me!" is a lovely little introduction to self development aimed at 2-7 year olds and covers things like kindness, mindfulness and gratitude. It is beautifully illustrated by Aimee Del Valle and is available on Amazon now. 
Jo has recently also set up the company "Kind Kidz" where she is running workshops in primary schools teaching children kindness, compassion, self belief and mindfulness and is on an absolute mission to help our younger generation to have healthy minds as well as healthier bodies.
"We need to nurture these little minds now more than ever" says Jo. Her aim is to spread as much kindness as possible through the book and the workshops.