Read More News
The rapidly growing 'Pioneer Chicks' movement for women with ambition announces its first major national 2-day event for 13th - 14th March 2020.
The Rise & Shine Summit will be filled with inspiring stories and skill-building workshops from some of the UK's most successful and influential businesswomen, including Founder and CEO of Mumsnet, Justine Roberts CBE, and Founder of Tala, Grace Beverley. Designed to empower, educate and connect ambitious women, the event also features networking events, 1-2-1 sessions with industry experts, performances from amazing artists and a showcase of female-founded businesses.
Melanie Fielden, the founder of Pioneer Chicks, says 'we are hoping that attendees will find and strengthen their purpose, learn new skills and leave with a revived passion to take on their dreams and goals. This experience is about working together and sharing knowledge, lifting each other up and building a community.'
Created for aspirational people who want to change their lives and improve what they do, the inspiring Pioneer Chicks movement aims to help women develop a host of skills and their confidence in business, entrepreneurship and personal & professional development.
The event takes place on 13th - 14th March 2020 at Rowley Mile Racecourse, Newmarket and although it has been designed with women in mind, all are welcome to attend.
Tickets and sponsorship opportunities can be obtained by visiting the dedicated event website: www.riseandshinesummit.com
Toddle About readers receive 10% off general admission & stall holder tickets. Simply quote TODDLE10 at checkout.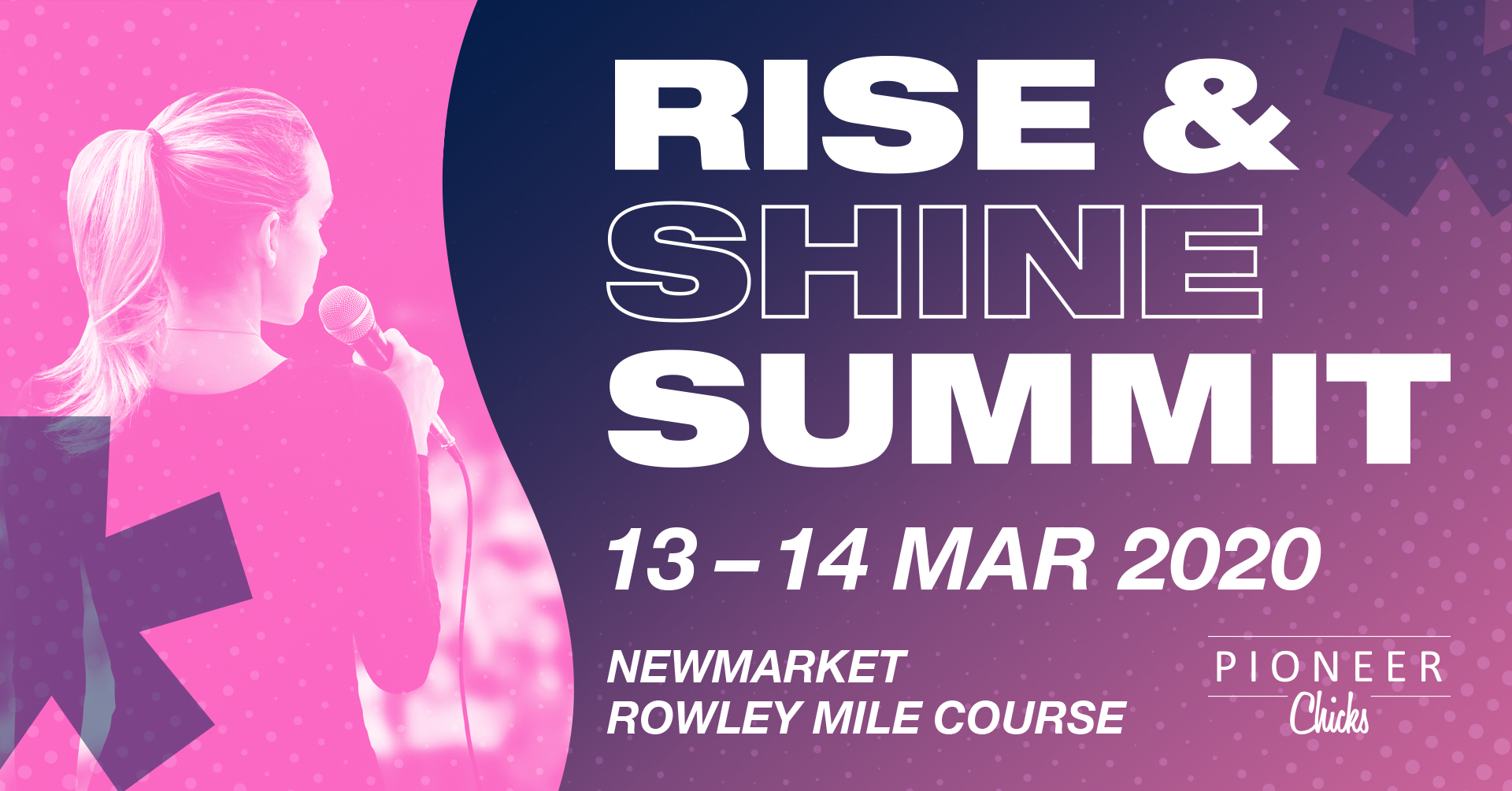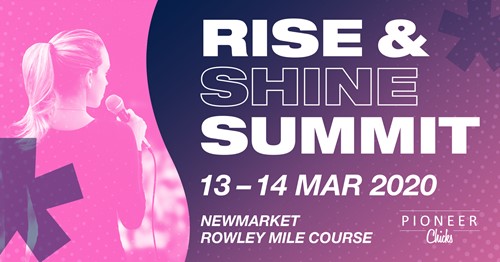 Contact:
Email: info@pioneerchicks.com
Websites: www.riseandshinesummit.com - www.pioneerchicks.com
Telephone: 01284 780007