Read More News
Re-Cycle Your Bicycle! Help change lives and protect the planet
Re-Cycle is a UK-based charity that specialises in providing affordable transport to people living in rural Africa in the form of the humble bike.
The charity has been in operation since 1998 and celebrates its 25th anniversary next year.
649 million people live in rural communities in Africa, and many of these people must walk for long distances to reach crucial services and social support networks.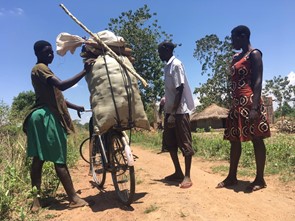 Across the UK thousands of bikes are thrown away or lie unused in sheds and garages, whilst many people in Africa are forced to walk carrying heavy loads to get to market, school, work and to fetch water and crops.
A bicycle lightens this burden and cuts travel time to a fraction, which dramatically improves an individual's health and wellbeing as well as work and education opportunities.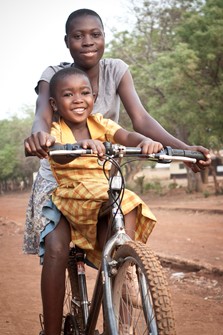 Enriching the lives of those less fortunate, by giving them the independence of a bike really does change lives. Having access to a bike can increase a family's income by up to 35%. Other forms of transport can be either non-existent, or prohibitively expensive.
Our bikes provide people with opportunities to gain new skills and sustainable income from investment in their own projects, such as bee keeping, farming and water boreholes.
Re-Cycle works with partners in four African countries, The Gambia, Ghana, Zambia and South Africa. Once the bikes are shipped, they are distributed or sold by the partners for a minimal cost to the local community. Making the humble bicycle an affordable mode of transport.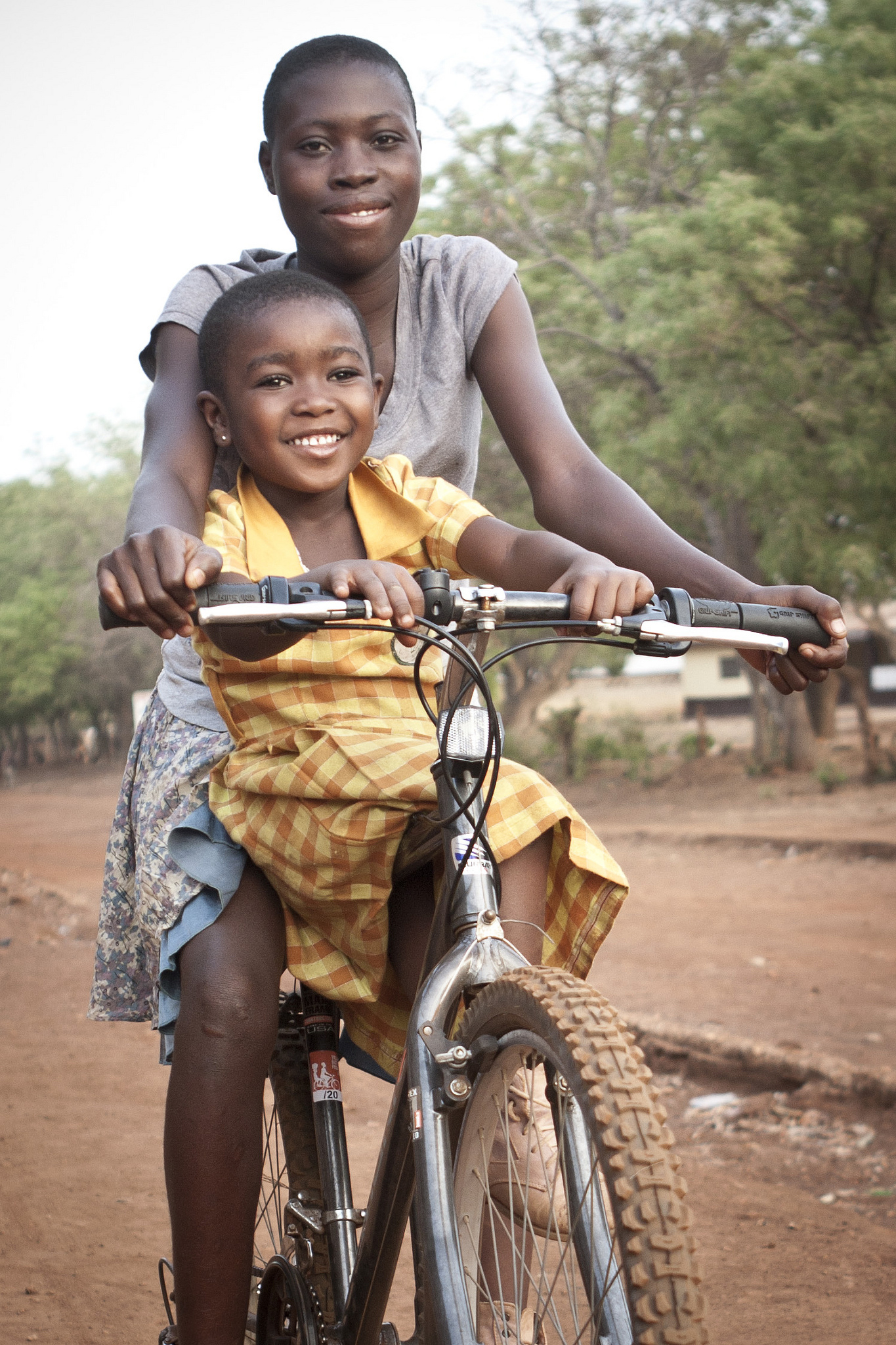 Re-Cycle choose not to refurbish donated bikes in the UK, and instead, after being quality checked, they are prepared and loaded onto containers for shipping. Re-Cycle works with the partners to facilitate projects such as bicycle maintenance and repairs training which is undertaken by our own trained mechanics in Africa.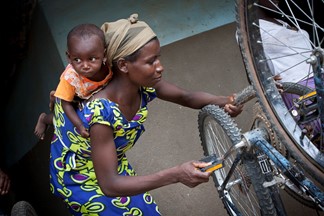 Bikes which may not be suitable to send to Africa (due to the terrain) are stripped down for spare parts or are refurbished and sold onto the community here in the UK.
To date Re-Cycle have sent over 117,000 bikes to Africa. Donating our bikes helps change lives, reduces the impact on landfill and makes for a cleaner environment.
Re-Cycle aims to send 7,000 bikes to Africa in 2021 – and you can be a part of that.
All you need to do is take your used bike along to one of the many drop-off locations listed on the Re-Cycle website www.re-cycle.org or direct to the Re-Cycle head office in Essex.
Re-Cycle touches the lives of people in the UK, as well as overseas, by providing life skills and social support to a diverse community through our volunteering programme.
For further information about the charity visit our website www.re-cycle.org or call 01206 617865.
Registered charity no 1063570
------------------------------------
CASE STUDY
Helping to address challenges to girl's education in Ghanaian rural communities
In October 2020 Village Bike Project came to the rescue of 5 schoolgirls who had critical mobility challenges to get to school. These girls live in different villages on the outskirts of Anyima town where they commute to school every day. Anyima is a small farming community located in the Techiman south of the Bono region of Ghana. The roads linking the town to the villages are not suitable for vehicles. Residents walk over 8km to the town before they can have access to transport, health, and education facilities.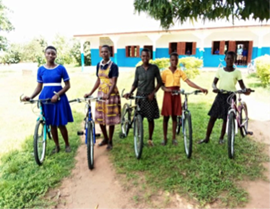 School children in the area face even more difficult challenges going to and returning from school. Like other children in rural communities, these girls have had to combine household chores with education. Interviews conducted by VBPs field team indicated that these girls wake up as early as 4am each day to perform household chores, including clearing and sweeping the compound, wash up cooking utensils and fetching water for the family before setting off for school. However, they always miss the first lessons and receive punishment for arriving late to school. And when they are in the classroom, they are tired and sometimes fall asleep.
This situation has had a negative impact on the lives of these school children who threaten to quit education until Village Bicycle Project (VBP) came to their rescue to provide them with bicycles.
These school children completed VBP's bicycle donation programme which include a learn-to-ride a bike class and participate in a basic bicycle maintenance training workshop. The objective is to help beneficiaries to acquire the basic skills to maintain their bikes to last longer and to avoid higher maintenance cost.
When the school children successfully complete the programme, they are given the bike to use to get to school.
These school children received their bikes with smiles on their faces and have said:
"With my bike, I am comfortable to travel around, punishment for lateness to school is over, thanks to the bikes donors, more should come for our colleagues facing similar challenges'' Aboagyewaa Patricia.
"It has helped to reduce my walking distance and have much time to study'' Adutwumwaa Juana.
"I will not miss first lessons again'' Sakyi Fabea Irene
"I am happy to come to school every day with my bike and return to my house early'' Agyeiwwa Patricia
"I can save time to study to improve on my academic performance'' Abakariba Amanda.
Without the support of Re-Cycle and all their UK donors all this work would not be possible.