Read More News
Pregnant and New Mums Isolated in Lockdown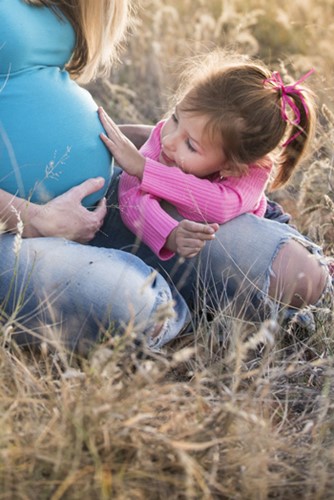 Parenting experts warn of maternal mental wellbeing risk as 86% of pregnant women and new mothers report lack of social interaction despite UK lockdown easing.
Mums are confused and isolated by lockdown restrictions across the UK, according to new research from motherhood app Mush and pregnancy charity Tommy's, raising concerns about maternal mental wellbeing in the wake of coronavirus.
A survey of 765 new or expectant mothers found just 14% say they are getting enough human interaction since the pandemic hit – a shocking but perhaps not surprising figure, given that the research also showed two-thirds (67%) of mums haven't met up with anyone outside their family in the four months since lockdown measures were introduced.
Loneliness has been shown to raise the risk of conditions such as depression and anxiety, and as many as one in five women develop a mental health problem during pregnancy or in the first year after the birth of their baby, so Tommy's and Mush are encouraging mums to find socially distant ways to connect with friends and support mental wellbeing.
New mum Anna Mills, who had a baby in April, said: "I was self-isolating during pregnancy and was very nervous to go out, particularly on my own. Now I've had my baby, I still don't want to take her out anywhere or socialise with others, as some people come way too close. I've found it worrying as a first-time mum – not the enjoyable experience I'm supposed to be having."
When asked why they still haven't seen anyone now that lockdown is easing, a quarter (25%) cited concerns about their health and their baby's safety, and a fifth (20%) didn't feel confident enough. Worryingly, almost half (47%) just didn't know anyone they could meet up with, possibly because antenatal groups and baby classes haven't been available. Contrary to popular belief that we're all spending more time online, most (60%) mums hadn't done any virtual activities, which Tommy's and Mush recommend to help expectant and new parents connect safely.
Tommy's midwifery manager Kate Marsh explained: "We're hearing from many new and expectant parents who aren't sure where to go for support in lockdown. Tommy's midwives and other healthcare professionals are still here for anyone struggling with physical or mental health concerns during pregnancy and after birth. Informal and peer support is really important too, but the pandemic has made it harder to build that network of 'mum friends', so we're keen to help kickstart those connections with our fantastic online community. It's understandable to be anxious but there are lots of ways for mums to socialise safely."  
Almost half (46%) of the mothers surveyed didn't fully understand what they're allowed to do now that restrictions are easing, and the vast majority (87%) expressed some anxiety about going out and meeting people, so Mush and Tommy's have teamed up to encourage mums to socialise safely. While online communities like Tommy's PregnancyHub and video calls with loved ones may be more suitable for pregnant women who are still classed as vulnerable, Mush suggest socially distant buggy walks and outdoor picnics as ways for mums to get together while following the latestgovernment guidelines.
Mush founder Katie Massie-Taylor commented: "Getting out and seeing other women going through the same thing as you makes a huge difference to your ability to cope with the huge transition to motherhood, let alone enjoy it! We heard from our community how hard it has been for them in the last few months, and we want to make sure they know that now is the time to safely start socialising again, and reaping the benefits from a peer support network. Don't let not knowing anyone yet stop you; Mush is designed exactly for mums to find others like them."
Midwives at Tommy's saw a staggering 80% rise in demand for their expert advice through the charity's Pregnancy Line in the first month of lockdown, as the pandemic left expectant and new parents struggling to get the support they need. Mums can find relevant coronavirus information and guidance on the Tommy's website, as well as asking questions to Amazon Alexa and Google Assistantthrough new Tommy's Midwife voice skill.
To find local women at the same stage of pregnancy or with a baby the same age, download the free Mush app or look up #mushmums on social media. For midwife-led information and support visit tommys.org/pregnancy or search Tommy's Pregnancy Hub on social media.