Read More News
Piccolo helps kickstart Soft Plays reopening with £100 worth of free stock
The UK's fastest growing premium baby and toddler food brand, Piccolo, is standing in solidarity with soft play centres across the country. The brand is providing £100 of free stock to 500 soft play centres in a bid to support local businesses.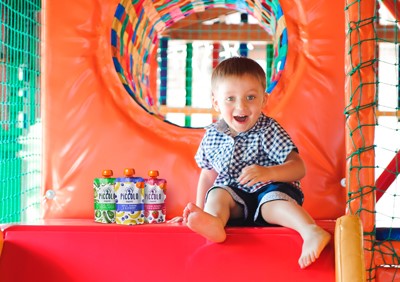 Piccolo founder, Cat Gazzoli, recognises the importance of soft play centres, places which bring communities together and encourage babies, toddlers & kids to interact, learn and develop both mentally and physically.
With the announcement today that soft play centres in England can reopen this weekend, ending the uncertainty they have faced over recent months, Piccolo is doing its bit to help kickstart their opening by providing organic, healthy options for little ones for free.
"We're so grateful for Piccolo's support at Sea Life Play Centre Limited – having this free stock means we have one less thing to worry about and can focus on getting back on our feet for the children" Sea Life Play Centre – Southampton
"We've been working with Piccolo for a while and our parents love having a healthy option to hand! I have always found my account manager to helpful, flexible and prompt when looking after us.  After a long few months, we're so happy to be reopening with their full support!" Pirate's Landing – Camberley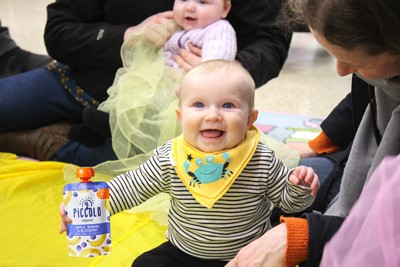 Cat says: "We believe that the mental wellbeing and physical health of our children is paramount, so the reopening of soft play centres across the country is a huge relief. These centres provide a safe space for children and families to come together and are often a hub for the whole community. Being able to learn and play is so important for the wellbeing of our children and now that they can reopen safely, we want to do what we can to ensure these local businesses are supported.
Piccolo, which is partnered with Gymboree, will be launching the initiative this weekend and the first 500 soft play centres to complete a questionnaire will receive £100 of Piccolo products.
Top tips for parents taking their kids to soft plays
Book your session online and be prepared to pay cashless
Take your child's temperature before venturing out to a soft play as upon arrival most soft play centres will be checking temperatures – if your child has a temperature, refrain from going and wait for another day
Wait outside while previous visitors leave and cleaning is completed and keep your little one patient not to run through the gates
Wash your hands before and after your play session and for extra measure at least once during the play session
Always wear a mask yourself and if bringing children over 11 years old ensure they are wearing masks too
Adhere to social distancing rules and one way systems put in place