Read More News
Oxford Playhouse awarded funding grant from Government's Culture Recovery Fund
Oxford Playhouse has been awarded £458,026 as part of the Government's £1.57 billion Culture Recovery Fund (CRF).  The grant will help Oxford Playhouse Trust, the charity that runs the venue, to survive the impact of the coronavirus pandemic and work towards fully reopening the theatre in 2021.  The funding, which will be administered through Arts Council England (ACE), will help the theatre to survive in the short term, engaging with its audiences and the communities it serves.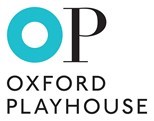 Louise Chantal and Vanessa Lefrancois, Joint Directors and CEOs, Oxford Playhouse commented: "We are incredibly grateful for the Government and ACE support that has been awarded to Oxford Playhouse today.   This funding is a much-needed lifeline which enables Oxford Playhouse to sustain its hugely talented and experienced team; to ensure we are ready to welcome back artists and audiences as soon as possible    Oxford Playhouse contributes directly and indirectly over £13 million to the local economy every year. This grant is a wise investment in the economic and cultural future of Oxford and is testament to the beneficial cultural and social impact the Playhouse has within the region and the arts industry. 
"We know the months ahead may not be easy, but as we move forward, we will continue to work innovatively, to deliver our Meanwhile programme of live and streamed events, to keep our audiences connected, to deliver our extensive participation programme within our schools and communities, to nurture and support artists and creativity, and to continue to champion the inclusive values of Oxford Playhouse, which are needed now more than ever.
"As well as thanking all of those who have worked so hard to deliver the Culture Recovery Fund for arts organisations across the UK, Oxford Playhouse would like to thank the incredible support it has received from its audiences and supporters.  The theatre will continue to promote the Playhouse Plays On appeal, to secure the future of our well-loved theatre for generations to come."
Oxford Playhouse is one of 1,385 cultural and creative organisations across the country receiving urgently needed support. £257 million of investment has been announced today as part of the very first round of the Culture Recovery Fund grants programme being administered by Arts Council England. Further rounds of funding in the cultural and heritage sector are due to be announced over the coming weeks.