Read More News
'Nurturing The Future – 1001 days to save the World!' – 9th October
International Change Maker & Charity Co-Founder Brings Together Expert Speakers & Creative Learning to Showcase Why Love, Connection & Community Can Save the World One Baby at a Time. 
'Empowering event showcases how humans can reach their full potential through love, nurture, connection and community in the first 1001 days from conception to Age 2.'
International Expert in Parent and Baby wellness and founder of Blossom & Berry, Gayle Berry, who has helped thousands of mothers build deeper connections with their children, along with helping thousands of women build businesses within the parent and baby wellness sector, is on post Covid mission to connect, connect, connect.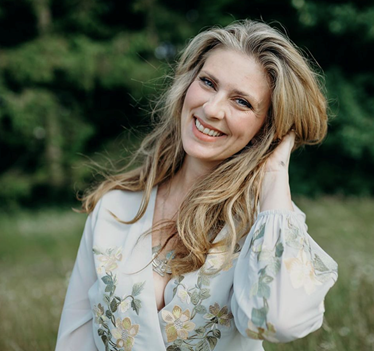 Image: Gayle Berry
The global change-maker and three-time author who makes it her business to leave a love legacy and help others to the same, is excited to announce her very own labour of her love - the bringing together of others in her industry, as well as parents from all over the country, to unite in committing to the future of our children.
Gayle feels, now more than ever, that it's her duty to share all she knows about the power of human connection on our children, as we look to rebuild our post Covid lives. Curating a powerful event, to knowledge share, open conversations, network and share resources, Gayle, whose mission is to continue to create a more joyful, happy and peaceful world by helping others to reach their full potential in life, is bringing together guest experts from all over the world, facilitating panel chats as well as hands on workshops in a bid to help professionals, and parents feel inspired and connected, and to spread the message of the power of the first 1001 days of our children's lives
Sponsored by Palmers, who this year celebrate their 180th anniversary of providing natural skincare products, 'Nurturing The Future – 1001 days to save the World - Live!' will be held in London on 9th October and will bring together the likes of; well-known parenting expert and highly regarded popular childcare author, Sarah Ockwell-Smith who specialises in the psychology and science of parenting, 'gentle parenting' and attachment theory, who will be speaking about the vital first 1001 days.  Joining her and Gayle will be Mark Williams, speaking on The Importance of Paternal Mental Health -  Mark founded International Father's Mental Health Day and #Howareyoudad campaign to make sure all parents are having support for the whole family.
Other key speakers include; Liz Pemberton, Director of The Black Nursery Manager Ltd who will speak about Why we must consider an Anti-racist approach with our children under 5.  Liz Stanford, owner of The Calm Birth School speaking on how to connect with your unborn baby and build the bridge to your future relationship and Alex Heath, founder of Traumatic Birth Recovery speaking about recognising and healing perinatal trauma and how this can create the foundation for deeper connections and more love.
As well as the topical discussions planned for the day, through which Gayle hopes to create a ripple effect of deeper connection as her guests are empowered by industry experts, she is also looking to create a ripple effect on the industry and local communities from a different perspective too - with a contribution of £1001 being awarded to a local community group or project which is doing great work to support parents and children as Gayle's way of further supporting education, inspiration and connection.
As the founder of 'Blossom & Berry', Gayle has mentored thousands of others to build a business in the mother and baby wellness space, after quitting her high-pressure job as a lawyer to retrain in baby massage, driven by the connection she felt with her own baby, when as a new mum she discovered it.  She is an advocate for the importance of love, making significant impact with her contribution to society. Having co-founded the charity Love Support Unite, as well as setting up her own mother and baby charitable project in Malawi, Gayle revels in being able to give back in this way. 
This event Nurturing the Future will again give Gayle the opportunity to give back to the community and to support another changemakers when she awards the incredible £1001 grant.  The grant is being donated to help fund a voluntary, supported, community-based project that is working to help to nurture the future for parents and babies - one that will benefit many families and support the onward vision of nurturing future generations.
Gayle said:
"The £1001 grant will be awarded to a special individual who is 'nurturing the future' with their work and supporting parents and babies in that critical first 1001 days.  We welcome everyone, including parents, midwives, health visitors, baby massage and yoga teachers, doulas, doctors, activists, professionals working with women in pregnancy, birth, and beyond, paediatric therapists from all disciplines, charity workers, politicians and mother and baby wellness influencers and anyone inspired by this amazing window of opportunity to apply."
The event, which is thought to be the first of its kind, will bring together experts in the fields of conception, birth and the early years alongside transformational stories of how love can change the lives of parents and babies across the world. It connects the fields of science, health, psychology and spirituality.  Alongside showcasing significant research and education backing investing in love, connection and human potential it will provide opportunities to join a community elevating the importance and value of love and nurturing care in the world. 
Gayle said of why she felt compelled to bring this event to life said:
"Love, nurturing care, connection and community can make the biggest difference to the lives of our families, our communities and the world.  The Nurturing the Future event showcases how we can all make an impact to help humans reach their full potential through love and sharing grass-roots experiences and how to support parents and babies.  This critical time is the first 1001 days from conception to aged two.  The opportunity to bring together so many experts from cross disciples is so exciting and will be ground-breaking.  From live music and poetry to networking and vision building this day promises to be fun and interactive… it is not a conference!  It is a live emersion into love, connection and community, and you are guaranteed to learn, make connections and be inspired."

Tickets are available now with prices ranging from £47 to £247 and can be purchased here.