Read More News
Nights at the Museum: A crackling season of events for grown-ups at The Story Museum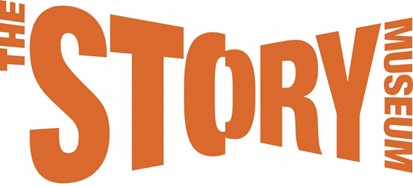 Horror, Humour, Romance and Rumour: A crackling Autumn Season at The Story Museum, with enthralling events for grown-ups. 
The Story Museum, best known for inspiring younger audience members is preparing for an enthralling Autumn season with events specially for grown-ups.
Highlights include the first in a new series of late nights at the museum, a spook-tacular Halloween Late on Tuesday 31st October – the perfect chance to explore the museum after dark, taking in the Story Museum's immersive galleries such as The Enchanted Library and Whispering Wood. 
'It's a unique opportunity to see our most unusual museum at night,' says Ameneh Enayat, senior producer. 'During the evening, you'll get spooked by ghost stories in the Whispering Wood with award-winning theatre company Creation, who will be whipping up some ghoulish Grimm tales throughout the evening; explore the world of supernatural tales with expert speakers such as Dr Maíra del Pilar Blanco, whilst film buffs can kick back in the Woodshed Theatre for horror movies with live improvised soundtracks from Mike Simmonds (Nick Cave, Bonobo, Quantic) and Jules Arthur (Moulettes).' 
Meanwhile, for those itching to get that novel finally finished (or even started) there's the chance for aspiring writers to work with award winning authors Piers Torday, Sita Brahmachari and Patience Agbabi in a series of writing masterclasses for adults, programmed as part of the Everything Is Connected Season as part of Oxford University's Cultural Programme. Literary giant Ben Okri will read a new work commissioned especially, inspired by the idea of sharing stories that will help us live more sustainably in the world. Ben will be in conversation with Professor Pablo Mukherjee.
Finally, there's even more thrills and spills for grown-ups with the regular appearance of The Crick-Crack Club, the UK's busiest and boldest performance storytellers. The Magician's Apprentice is laced with horror, humour, romance and rumour, performed by Sally Pomme Clayton; and Mr Sandman – Bringer of Dreams and Nightmares is dark, unsettling, and intensely magical performed by Crick-Crack founder and story-teller Ben Haggarty.