Read More News
Work begins on New Adventure Golf Course at Furzton Lake
Work will begin on the 21st of October 2020 to build a new, Jurassic themed adventure golf course with café and public toilets at Furzton Lake in Milton Keynes.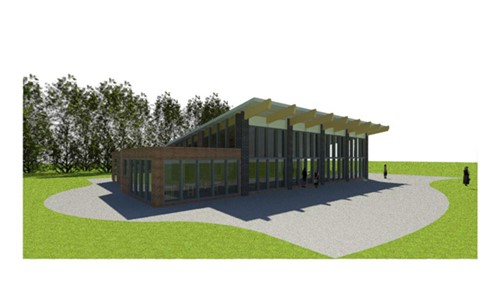 The scheme is being designed, built and operated by Evolve, who have entered a lease agreement with The Parks Trust, the charity who care for over 6,000 acres of parkland in Milton Keynes.  The Trust relies on income from their properties to fund the charity in order to maintain and improve the parks.  The scheme will not only provide a new attraction for the area which can be enjoyed in the parkland setting; it will also offer new facilities that will enhance visits to this popular park for all visitors. 
Evolve expect to open the Jurassic themed adventure golf course together with café and facilities in the summer of 2021.  Whilst the work is taking place visitors should note that the grassed embankment area by the scheme will be unavailable and half of the car park off of the V4 Watling Street, will be closed although the remaining half will still be accessible throughout.
As part of the works, a popular piece of public art, 'Triple Star Head' will be carefully taken down and stored, it will then be re-sited adjacent to the new facilities for visitors to continue to enjoy.
Ben Allott, Head of Property for The Parks Trust commented;
"This is an exciting addition to a very popular park in much need of new facilities.  We are pleased to see Evolve taking the plans forward and we're confident that the scheme will be popular with residents and visitors alike. "
Chris Coussell, from Evolve said;
"We are looking forward to delivering a venue for the community and residents of Milton Keynes to enjoy Jurrasic themed adventure golf and great food overlooking the stunning Furzton Lake."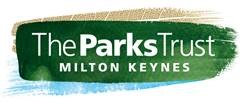 About The Parks Trust
The Parks Trust is an independent charity that cares for over 6,000 acres of parkland and green space in Milton Keynes. This includes the river valleys, ancient woodlands, lakesides, parks and landscaped areas alongside the main roads, all of which make the city such a great place to live, work and visit.
About 25 percent of the new city area is parkland
In addition to parkland, The Parks Trust takes care of the landscaping along the main grid roads – 80 miles of trees, shrubs and flowers
The Parks Trust is also committed to delivering environmental education for both children and adults, and providing exciting leisure and recreation facilities and events.