Read More News
Little Tikes Offers A Little Help
As parents throughout the UK continue to home school and as kids look for new and creative ways to play, toy brand Little Tikes has launched a new online hub jam packed with activity that is guaranteed to keep little ones entertained.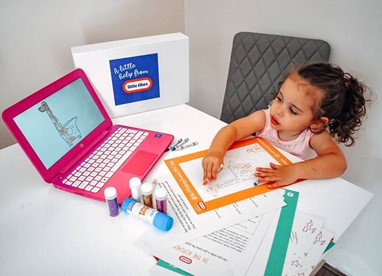 Aimed at being fun and educational the free online play resources, which include video tutorials and step-by-step guides, will provide a wealth of activities for families to enjoy throughout lockdown, the summer months and beyond. Content will be added to A Little Help from Little Tikes hub at LittleTikes.co.uk throughout the month.
With a promise to bring innovative content that is easily replicated at home, Little Tikes will also launch craft and cooking tutorials in collaboration with a number of popular influencers including @RedTedArt and @BabyLedKitchen.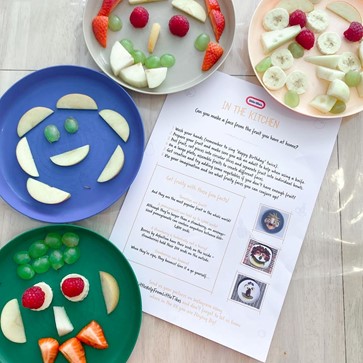 The #ALittleHelpFromLittleTikes announcement comes in the lead up to The World's Biggest Play Date 2020, which will take place across the Little Tikes social channels on Saturday 16th May and is the follow-up from the World's Biggest Play Date 2019 - an event which saw thousands of families playing big on London's iconic South Bank.
The World's Biggest Play Date 2020 will continue to champion imaginative play, with families encouraged to visit LittleTikes.co.uk on the 16th May to join in the celebrations and fly the flag for family play nationwide. From Garden Olympics to a Little Baby Bum singalong, The World's Biggest Play Date promises a whole host of activities for the family to get involved in.
Speaking of the new campaign and upcoming World's Biggest Play Date, Michelle Lilley, Head of Marketing for Little Tikes UK said: "We couldn't be happier to be launching this feel-good online hub at a time when it's increasingly important to keep spirits up. With the launch of #ALittleHelpFromLittleTikes we hope to bring happiness and quality play time to households nationwide, whilst also seeing families join us to champion play on the 16th May for the World's Biggest Play Date!"
Follow the Little Tikes social channels and visit LittleTikes.co.uk for further announcements about #ALittleHelpFromLittleTikes and the World's Biggest Play Date 2020.