Read More News
Kids in the UK are offered the chance to be animated in hit TV show Super Wings
In a world first for children's TV Channel Tiny Pop in partnership with Alpha Group, kids in the UK are being offered the chance to appear in hit animated TV show Super Wings!
Top free-to-air children's TV channel, Tiny Pop, in partnership with Alpha Group, is offering its young viewers the chance to win their way into the Super Wings universe!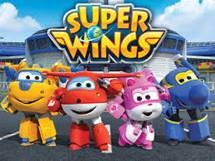 In a world first, and exclusive to the Tiny Pop channel, one lucky Super Wings superfan will win the chance to be drawn as an animated character in their very own special Super Wings episode.
Alpha Group and FunnyFlux, the creators of the hit TV series, have teamed up with Tiny Pop to launch this incredible competition which will run from today, Monday 8 June, until Sunday 21 June.
To enter, fans must upload a picture showing how much they love Super Wings via tinypop.com or the Pop Fun App. There's also opportunity to add stickers and colours to their pictures on the ArtPad. The winning entry will be announced by Friday 3 July.  Full terms and conditions are available to view on the website and Pop Fun App.
"We are thrilled to be working with Alpha Group to offer this once-in-a-lifetime prize," says Liz Law, Senior Marketing Manager at Tiny Pop. "Super Wings is one of the channel's most popular shows and this world first promotion will be so exciting for fans. We can't wait to see all of the super creative entries and then the finished episode of course!"
"We are extremely proud to be partnering with Tiny Pop to develop such a unique and unprecedented project, creating a tailor-made episode for one of their Super Wings fans," says Antoine Erligmann, Vice President International Media at Alpha Group. "Tiny Pop's creativity made this project possible and demonstrates their support for the Super Wings brand"
The winner will also be presented with their very own framed image of the exclusive character.
Super Wings joins Jett the jet plane on his travels around the world while he delivers packages to all the children! On every delivery, Jett encounters a new problem that he and his friends the Super Wings must work on to solve.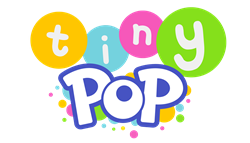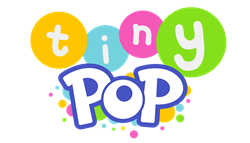 Tiny Pop is available on FREEVIEW 207 | YOUVIEW 207 | SKY 6167| VIRGIN 737 | FREESAT 604