Read More News
New owners announce reopening date for Ipswich trampoline and soft play park
A POPULAR Ipswich trampoline park and soft play centre which was rescued from closure, is set to reopen its doors on Wednesday (May 19th) under its new owners - after just 10 days of trading before lockdown.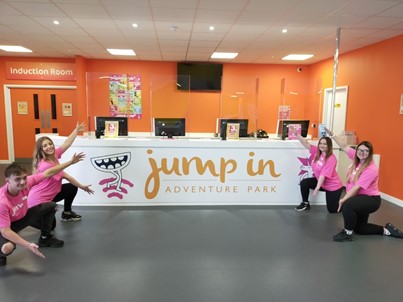 More than 40 jobs were saved after Jump In Adventure & Trampoline Park acquired the former Bounce & Billy Beez premises in Anglia Retail Park last October. After two years of trading, the site had been permanently closed since the first lockdown in March.
The takeover was widely welcomed by former users of the 47,000 sq. ft site, which became the ninth in Jump In's UK portfolio. The new owners, who also pledged to further invest in its facilities, have unveiled new attractions at the site, including a Wipeout Zone.
Jump In Ipswich also continues to offer a host of familiar favourite activities from trampolines, battle beams, air bag and interactive walls, to dodgeball and slam dunk basketball.
Billy Beez, the 24,000 sq. ft. neighbouring soft play centre, will also re-open as the Jump In Play Park with all 18 slides, sports courts, tunnels and towers. The foam pit reopens with a new cover for easier and more enhanced cleaning enabling the under 12s to practice their tricks safely.
Anglia Retail Park is one of several sites across the area owned by Ipswich Borough Assets, the company set up by the council to buy commercial property to provide a regular income to the authority.
The parent companies of Bounce and the US franchise Billy Beez called in liquidators on June 26th last year.
Covid-secure measures at the site include a greatly reduced capacity cap; new online only booking system and safety video; designated seating areas, table ordering service and contactless payments in the café; earlier closing time to allow for a more enhanced deep clean; dedicated Clean Team Crew on hand to regularly disinfect all higher contact areas; new free jump socks on every visit; new signage, hand sanitiser stations and staff safety screens.
Still managing the site is Emma Hunt, who added: "After being closed for over a year – apart from a short spell before the last lockdown - the team here are delighted to be re-opening Bounce and Billy Beez as Jump In Adventure Park.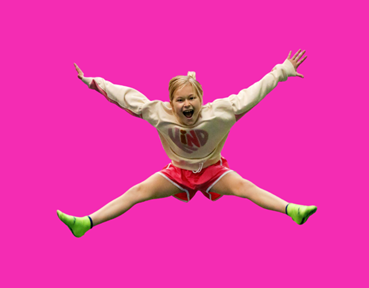 "We can't wait to welcome all local families back for some trampoline and soft play fun and are excited to show off a few changes and additions such as the Wipeout and our new super easy online booking system, no more long queues! We have also upgraded some features with plans to do much more over the next few months."
Pre-bookings for groups of up to six or two families can be made via the website at: https://www.gojumpin.com/locations/ipswich-adventure-park
Trampoline and soft play birthday party packages can also once again be booked, within the Covid-19 guidelines. Visit: https://www.gojumpin.com/activities/childrens-birthday-parties for details.
Full COVID safety measures can be viewed at: https://www.gojumpin.com/pages/trampoline-park-coronavirus-procedures