Read More News
Introducing Friendship With BabyTV's Pix & Leo

BabyTV is the leading global baby and toddler network for children aged four and under and their parents, available 24 hours a day, and 100% ad-free.
It is a safe and entertaining space for toddlers to discover the world around them. BabyTV is created with the help of child development experts and for children and parents to both enjoy together. Each hour on BabyTV is an enriching journey full of stories, songs, rhymes and lovable characters.
Launched in April 2022, BabyTV's new show, 'Pix & Leo', introduces your children to the value of friendship, play and reconciling.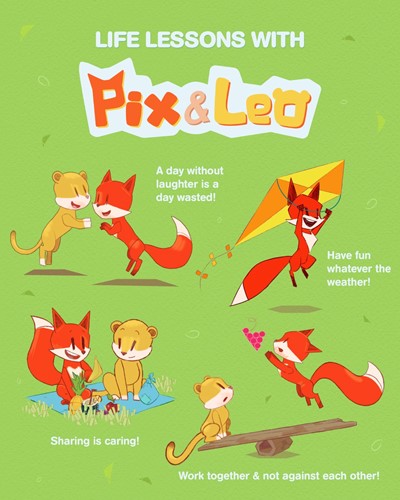 Meet Pix, a lively and playful little fox who loves teasing her friends. Whilst Leo is a sleepy and curious Lion who loves exploring the world! 'Pix & Leo' follows their funny adventures in the jungle as they learn about the world around them. The two characters explore a range of environments and meet their animal neighbours. Always remembering that no matter the conflict, they always have each other by their side.
As well as being an entertaining, imaginative TV series, 'Pix & Leo' introduces friendships (and their ups and downs) to little ones. A great place to start to help your children learn and understand these dynamics before starting nursery or school.
Alongside the TV series, you can also keep the kids entertained with crafts. BabyTV have provided 'Pix & Leo' activity sheets available for free download on their Pinterest.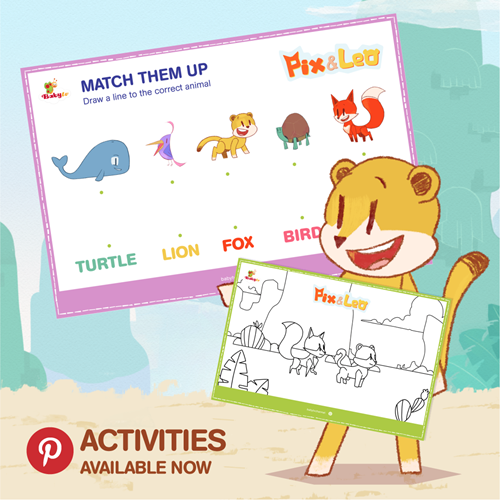 In the UK, 'Pix & Leo' is available to watch on the BabyTV channel on Sky, TalkTalk and Virgin Media.