Read More News
Elderflower Fields Magic Grows
Elderflower Fields Festival, Avon Vally Leicester
29th - 31st May 2020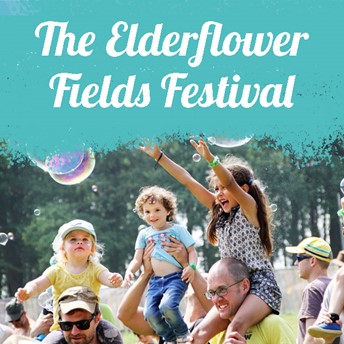 Stanford Hall in Lutterworth is hosting its first ever Elderflower Fields family festival from 29th to 31st May. Created by a group of friends in 2012, who wanted a festival that their children could also enjoy, Elderflower Fields is all about bringing families closer by getting active and trying new experiences. Elderflower Fields has been successfully running for 8 years in the south of England and is recognised as one of the leading family festivals in the UK.  Its popularity meant that the organisers had been looking for a second location for 2020 and discovered the 700 acres of beautiful grounds at Stanford Hall, nestled by the side of the river Avon where Leicestershire meets Warwickshire and Northamptonshire. Organiser Nigel Greenwood said, "Expect magic, excitement, tree climbing, sports, art, music and discovery along with delicious locally produced food.
"It's a weekend of family adventure, a time to breathe again and a chance for kids to enjoy being kids without the distraction of the digital world.  Muddy knees and grass stains are not obligatory, but even the Mums and Dads wear them with pride!"
"We're working with local activity providers, performers, nature experts and food producers to build a rich and varied programme of sports, arts and environmental content that we know the children will love".
Earlybird Tickets cost from £70 for adults and £35 for kids for the whole weekend and include free camping and the special Sunday afternoon taster picnic - with the famous Elderflower Fields chocolate cake.  
To find out more or to buy tickets visit www.elderflowerfields.co.uk  (use code 'Toddle' for 10% off - code valid until 30/04/2020)