Read More News
New Children's Entertainment Series Outta the Books
Outta the Books launches Chapter 3 of new YouTube fairy tale series, and releases "Oh What a Night" featuring West End "Hamilton" stars.
Claim your free download, EXCLUSIVE to Toddle About readers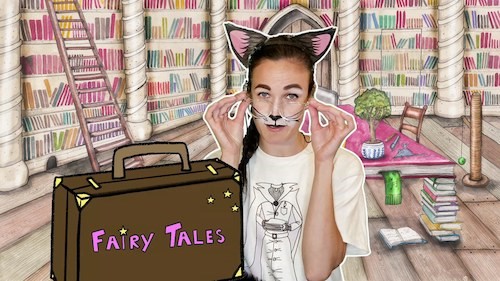 A new, multi-platform entertainment series "Outta The Books" launches Chapter 3 of their fairytale series this weekend. 
Toddle About is pleased to be the first to share the show with you in this exclusive sneak preview:

The brainchild of award-winning composer and producer Brian Banks, the first eight chapters of this modern, audio and visual digi-series establish a totally new way of telling traditional and much loved fairy tales through original, four minute "StorySongs."
Banks, who has worked on acclaimed projects, as diverse as Michael Jackson's "Thriller" and Steven Spielberg's "A Color Purple," established the production company StorySongs to adapt the show during lockdown. What was originally scheduled to be a theatre production at the Edinburgh Festival, changed course mid-pandemic to become a cooperative, creative show using virtual production tools. Banks worked from Los Angeles, director Neil Fisher was in Liverpool, and writer Erica Ehm in Toronto attended every shoot remotely via Zoom.
Starring a young and talented group of theatre actors, including Karl Queensborough and Carl Spencer from the current cast of the London production of "Hamilton," the initial episodes set the scene and narrative arc by explaining how the modern heroes meet.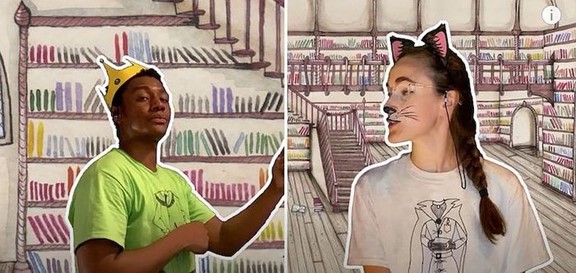 In this week's Chapter 3: Ogres and Jokers, Spencer performs as the extremely handsome and extremely vain Prince Polliwog. This young royal tells us that he is "born to shine," and he performs his StorySong "You Won't Believe Your Eyes" (telling the tale of the Emperor's New Clothes") for the Once Upon a Tune Talent Search, run by the Librarian at the Treasury of Tales.
Your Free Download - Oh, What a Night
Both Karl and Carl  also perform on a new festive holiday song for 2020 from Outta the Books called "Oh, What a Night". It's a fresh take on "The Night Before Christmas' and it's very catchy! We love it :-)
Here's the lyric video:
The new song and the full 6-StorySong Outta the Books cast recording is streaming now on various music platforms including Spotify.

From today until December 21st, Toddle About readers may download "Oh, What a Night" from this link.
This is an exclusive free download, just for Toddle About readers.