Read More News
Charity Event in Ipswich to help raise money for St. Isaacs Free School & Orphanage in Uganda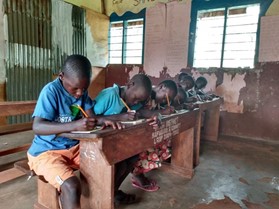 Sophie Lye from Ipswich, is holding a Family Fun Day at The Golden Hind Ipswich on Saturday 14th August 2021 from 12pm - 7pm, in aid of raising funds for St. Isaacs Free School & Orphanage in Uganda. 
"When I was young I grew up in children's homes around Suffolk. The one that made me who I am today was Alexandra House in Bury St Edmunds. We held an African evening and raised funds for 4 weeks to go to Africa with the help of local businesses and the Mayor of Bury St Edmunds at the time. We were so lucky we never went without anything. This is the reason why I wanted to get involved with St Isaacs Free School & Orphanage" says Sophie. 
Sophie met Kulabako Christopher Mubezi, founder and director of Saint Isaac's Free School and Orphanage, via Facebook last year when Sophie was running a small hobby business making jewellery and started to buy beads that were made out of cardboard and lacker by the children.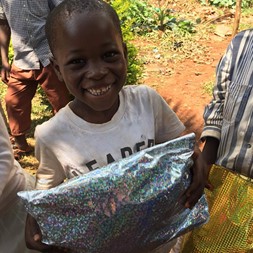 "Seeing the children at this orphanage is heartbreaking. People don't realise how much privileges you get in the UK. No child should worry where their next meal is coming from or if they can go to school to receive free education." says Sophie.
In September 2020, Sophie set up a group "Fill a Box for Children in Need" which quickly grew to over 800 supporters by December. With the money raised they bought a 100ft x 100ft plot of land in Uganda and built 2 classrooms for the children who were sheltering under a tree whilst studying. The money raised also provided them with 300 care packages. 
She added: "My aim for the Family Fun Day in August is to raise enough money to build a further 3 classrooms including the furnishings."
The Family Fun Day promises to be a great event with inflatables, soft play, disco, face painting, body art & live music for the adults. Entry is just 50p per child and a packet of vegetable seeds or fruit.
You can find out more about Sophie's event here.