Read More News
centre:mk reflects on the poignant responses to Luke Jerram's 'Gaia' as part of IF: Milton Keynes International Festival
As IF: Milton Keynes International Festival draws to a close, it's been brilliant to see how Luke Jerram's 'Gaia' installation at UK top 10 shopping centre, centre:mk, has impacted the young people of Milton Keynes and their views on global warming.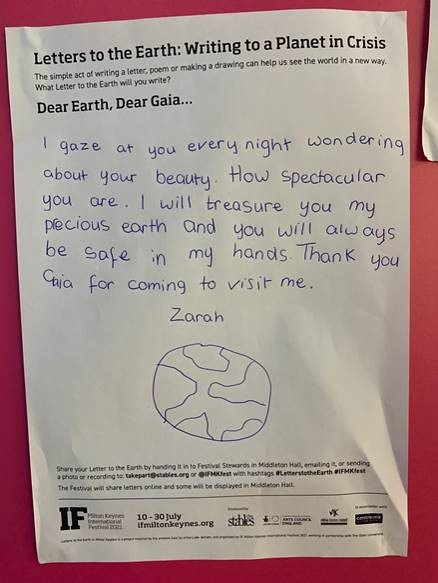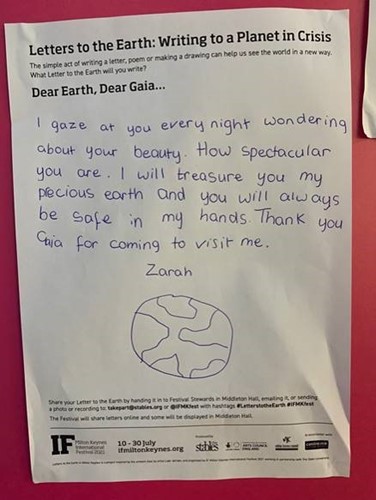 This poignant sentiment has shone in the answers to Letters to the Earth, a global project bringing together responses to the climate and ecological emergency in the form of letters, inspired by Gaia. Those visiting the installation have been asked what they would write to the Earth if given the opportunity, with Karina, aged 11, saying:
"There's only one world so save it! There's no planet B."
The profound accounts of the young people of Milton Keynes shows a dramatic desire to make long lasting environmental change, and with a host of handwritten notes we thought this could make for a really lovely feature on your pages. Academics, climate advocates and people from the cultural sector such Climate Justice Activist, Daze Aghaji and Storyteller and Writer, Anthony Nanson, have also left insightful videos on what their letter to the Earth would be, of which you can find here.
For more information and to view the full programme for IF: Milton Keynes International Festival, please visit: www.ifmiltonkeynes.org