Read More News
Be inspired by the great outdoors with MK Festival of Nature!
MK Festival of Nature is a special programme of activities to celebrate the beautiful and inspiring nature found in Milton Keynes' green space.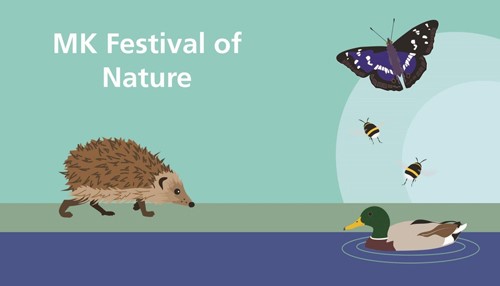 This year's MK Festival of Nature was due to take place in June but due to the situation around COVID-19 we've postponed this until August. The festival will now run from 31st August - 6 September 2020. We've also adapted the activities that were due to take place to comply with the current government guidelines.
So now over this week-long festival, you can join us at one of our ticketed events or can get involved with some of the online activities that we will be sharing via our social channels throughout the week. All of these are designed for you to either do at home or in your local park.  
If you fancy getting out and about then why not take part in one of our walks. We have a variety to choose from including; evening Bat walks, where you'll join our bat enthusiasts for a walk around Walton Lake to discover these nocturnal animals that fly through our parks. Or maybe try a Wellbeing Walk for Families, where you'll connect with nature, use your senses to take in your surroundings as well as taking part in relaxing activities.
Grown-ups will also be able to join in the fun of the festival in our Foraging Walk for Adults which is being held at Linford Lakes Nature Reserve. This session is designed to give you an introduction to locating and harvesting food for free in our parkland spaces and will also help increase your confidence in identifying wild plants, berries and nuts.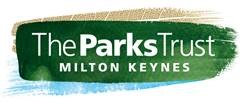 For those budding star gazers why not enjoy our event, Explore the skies with UK Astronomy. In this virtual event you'll find out more about our solar system and beyond in this fascinating talk by the team, follow by the opportunity to ask any questions. This event will be hosted virtually and once you've booked your place joining instructions will be sent across. 
If you're looking for something more creative, then you could join local artist Kate Wyatt for a morning of artistic discovery at Great Linford Manor Park. In this session for adults you'll learn how to record the natural environment through sketching and other artistic techniques. Kate Wyatt is a professional artist based in Milton Keynes and her speciality is British wildlife, flora and fauna. You will be drawing outdoors from life using different media and beginning a journal of ideas and observations of your surroundings.
To find out more about our events or to book follow the link here.
https://www.theparkstrust.com/events/mk-festival-of-nature-2020
Don't forget to keep an eye on our social channels where throughout the week we'll be sharing a whole host of activities you can do at home or in your local park. We will also be sharing fun activities from our partners, learn how to be nature detective with BBOWT or a Garden Explorer with Tring Natural History Museum.