Read More News
Coping with Pregnancy Loss - Babyloss Awareness Week 2020
Coping with Pregnancy Loss, by Petra Boynton. Routledge, paperback £12.99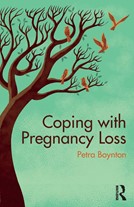 Following her three miscarriages Dr Petra Boynton wanted to find ways to ensure nobody has to go through babyloss alone. As a social psychologist and Agony Aunt, Petra was in a better place than most people to understand her miscarriages yet struggled when the healthcare she received did not support her mental health, with limited explanations about what was going on. Coping With Pregnancy Loss combines empathy and evidence with real-life stories and illustrations by Sean Longcroft. It's a practical guide for anyone affected by miscarriage, ectopic pregnancy or stillbirth to help people find their own paths through the labyrinth of questions, feelings and challenges that often follow pregnancy loss.
Coping With Pregnancy Loss covers:
• How to make more sense of what is going on and how you are feeling – from rage to numbness or self-blame. Encouraging readers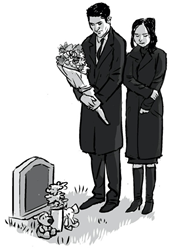 to understand and embrace emotions rather than being ashamed of them.
• Physical symptoms of pregnancy loss and how to navigate healthcare systems (if used).
• How baby loss impacts on partners (wives/girlfriends, husbands/boyfriends).
• How to address pregnancy loss with existing children, family-members, colleagues and friends.
• Ways to look out for your relationship – exploring the impact of loss on intimacy and how to strengthen your bond with your partner.
• Finding ways to heal and remember after loss.
• How pregnancy loss affects different couples and individuals across a wide range of circumstances - some of whom have never been represented in the existing self-help books on this subject. Experiences of lesbian couples, single parents
, couples from different cultural backgrounds and those with disabilities are explored.
• Issues around going back to work during and after loss, financial practicalities, and work/life balance while grieving are explained.
About the Author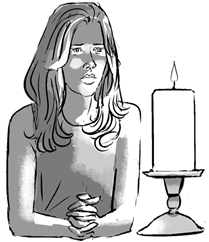 Dr Petra Boynton is a social psychologist and Agony Aunt. She has a PhD in Applied Human Psychology and works as a consultant in International Healthcare Research. Her research focuses on sexual health, safety and wellbeing and she has applied this work through advising charities, NGOs and policymakers. This includes acting as a consultant to the Department of Health and the BBC World Service Trust on public health messaging. Petra has created documentaries for TV and radio on sexual health concerns, including the award-winning documentary "Impotential" for BBC Radio 4, and as a consultant presenter on Channel 4's The Sex Education Show. Since 2002 she has worked as an Agony Aunt in print, broadcast and online media including Men's Health, Grazia, The Telegraph, More! and BBC Radio 5 Live. Petra has lectured at a number of UK universities, supervising and examining PhD students; while training clinicians in and outside the UK to find and use evidence to improve their practice and patient wellbeing. She is experienced in discussing complex and emotional topics in sensitive, engaging and accessible ways with diverse communities; using social media, academic channels and community outreach to achieve this. In 2014 Petra ran a public awareness project for the Miscarriage Association identifying the needs of partners affected by pregnancy loss and resulting in a multimedia project (film, cartoon and an information booklet) that generated global press coverage. This campaign, alongside people seeking help through her advice columns, plus practitioners needing training to support patients during and after loss, along with her own experiences, led Petra to write Coping With Pregnancy Loss.