Read More News
Andy and The Odd Socks FREE "Summer Camp" Series for Kids
Children's TV superstar Andy Day and his band of music geniuses "Andy and the Odd Socks" have been keeping the kids entertained during the coronavirus lockdown with virtual concerts, weekly birthday shout outs, music tutorials, along with their new TV show "Andy and the Band".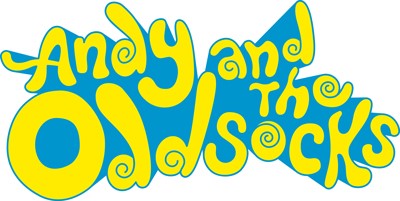 Now to help with the summer holidays they will be offering a free pack of summer activities to help ensure children stay creative, while having a bit of fun!
This summer, Andy and the Odd Socks will provide five weeks of madcap activities for children to get involved with, starting this week with Andy's Rock Star Training Camp.
Each week children will be asked to visit the official Andy and the Odd Socks website, where they will be able to download an activity pack hosted by a band member, comprising of seven tasks to complete for that week.
Activities will range from making instruments and learning dance moves, to putting on a show, and can be completed in any order. After completing all five weeks, fans will then be able to apply for their own exclusive Odd Socks Badge.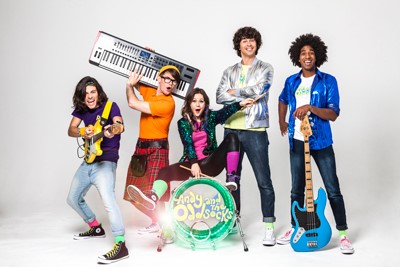 The five-week schedule, which can be completed any time, is as follows:
27th July – Andy's Rock Star Training
3rd August – Moxy's Superhero Training
10th August – Rio's Outer Space Mission
17th August – Mac's Crazy Inventions
24th August – Blu's Super Intelligent Camp
Andy Day said: "We are all aware how tough it has been for parents during lock down, and now with the summer holidays, we know how difficult it is to keep coming up with ideas on how to entertain.
"We wanted to offer a free bit of fun that could be entertaining for the whole family – we even encourage parents to get involved! We are looking forward to some bonkers and brilliant results."
For more information, visit: www.andyandtheoddsocks.com