Add a Listing to Toddle About
FREE advertising for bump, baby & toddler businesses and groups!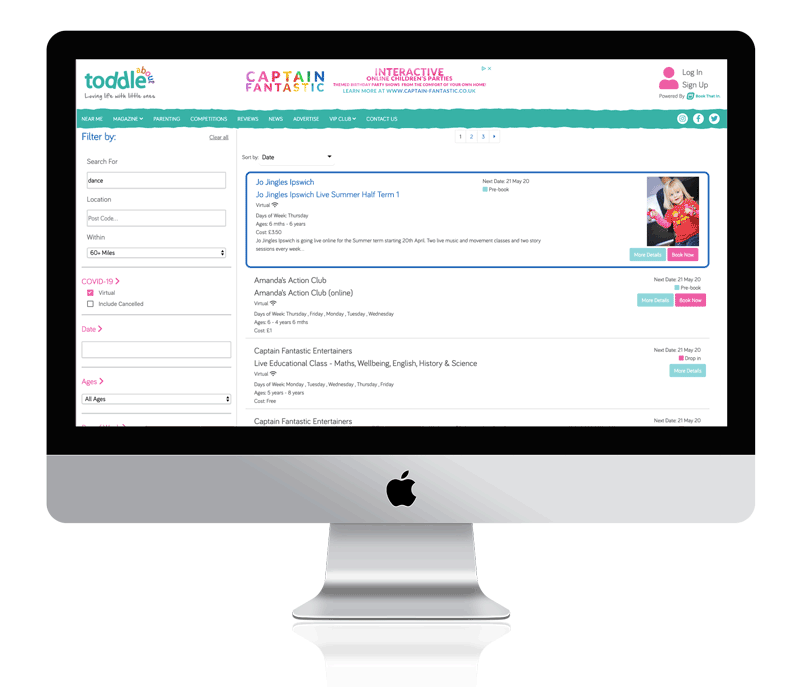 Add a free listing to the Toddle About website today. It costs nothing and opens your business up to so many new opportunities.
10,000s of parents with bumps, babies, toddlers and pre-schoolers are searching the Toddle About website every month, looking for all sort of things for their little ones.
Powered by Book That In, Toddle About offers parents the most advanced search experience on the web, to help them find out what's on for little ones - from online baby and toddler classes and family days out to gift ideas, pregnancy yoga classes and party entertainers.
Make sure they find out what YOU have to offer by adding a listing to the Toddle About website.
You have two options:
Your listing will go live immediately and will be turning up in search results within 48 hours.