Read More Reviews
Warwick Castle's Haunted Castle
By Liz Alexander
Upon entering the Castle, we were excited to see the entrance and entire way in pathed with Pumpkins and other beautifully put together displays, giving a wonderful sense of eeriness from the moment we arrived. There was a whole host of photo opportunities for the excited children, who, obviously, decided to attend the event in fancy dress, as many other visitors had decided to do.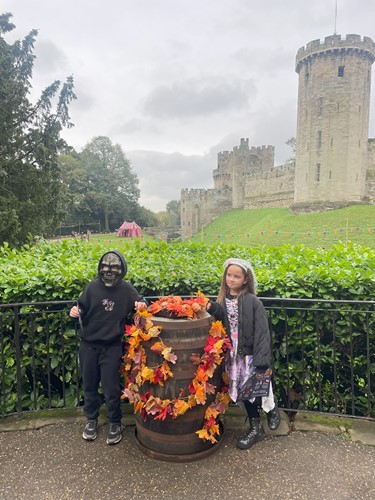 First stop was the Haunted Hollows. We weren't quite sure what to expect as we were invited to walk down a dark passage covered in cobwebs and with some scary looking skeletons 'welcoming' us to enter.  We were slightly shocked at this point to see ghosts and ghouls, all of whom were happy to talk to us! – Their costumes were wonderfully realistic, and the actors were brilliant, ensuring all the visitors had the chance to speak to them and hear some scary stories!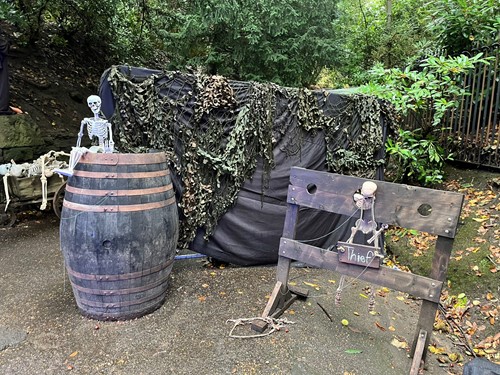 Upon 'surviving' our journey through the Haunted Hollows, we decided that refreshments were needed, so were pleased to see Warwick Castle's full selection of food and drinks stalls available to serve a great selection of food and drinks.
We treated ourselves to a hot chocolate and headed to the 'Dead Centre Stage', where a Halloween stage show was taking place.  Again, all the actors and costumes were brilliant to watch, and visitors were watching a specific show or wandering past between activities, this fixture contributed to the spooky and fun atmosphere at the castle.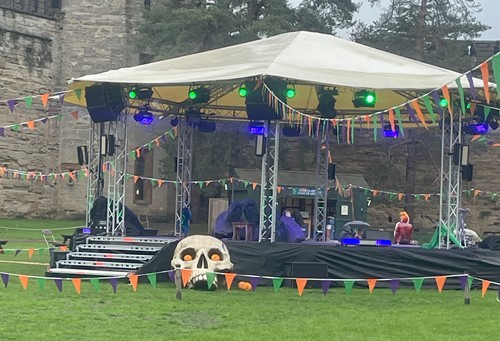 Next stop was the Horrible Histories maze, which although not strictly part of the Haunted Castle features, as it is a regular fixture at the castle, it felt apt to visit!  The maze took us round a variety of interactive features, laced with facts and information from history, all of the most 'horrible' nature, which delighted my son!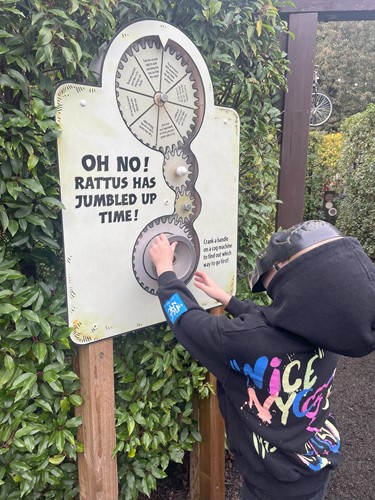 As the weather had started to turn, we decided to head into the Castle and saw that the 'Junior Ghost Hunt' was about to start.  We were welcomed in and looked in the 'mirror' and a ghostly character told us what was in store for our ghost bunt.  We were then guided further into the castle where we undertook a tour of through a variety of rooms and had to guide the ghosts to all be caught.  Each one had a story and the actors interacted wonderfully with children of all ages.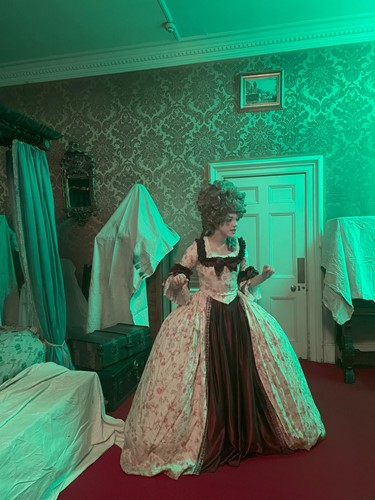 Inside the Castle, there was a variety of history tours available, all perfectly fitting the theme, some were regular fixtures, others were more in keeping with Halloween theme.  These included the Ultimate Castle Tour, Grisly Deaths and Executions, the Ultimate Ghost Tour and Witchcraft in Warwickshire. – Although some of these didn't take the fancy of the smaller guests, there really was something for every age group and interest at the Castle.
Whilst we had visited the castle specifically for the 'Haunted Castle' festivities, it is also worth noting that everything that you would normally expect at Warwick Castle in terms of entertainment and enjoyment are still very much there, so anyone visiting can expect this as an added bonus, but there is certainly enough fun and entertainment to visit the castle just for this fantastic Halloween themed day out!
The Haunted Castle is running daily until Sunday 5 November.  Standard Warwick Castle ticket prices apply. Visit Warwick Castle for further information or to book.