Read More Reviews
The Amazing Bubble Man - Warwick Arts Centre
By Liz Alexander
This show was part of Warwick Arts Centre's extensive and carefully thought out half term events programme and  I was intrigued to see just how much entertainment could be gained from bubbles so was looking forward to seeing what the show had to offer.
We arrived at Warwick Arts Centre and parking was easy and there was plenty of it.  Our tickets were clearly marked with what door to go to and our seat numbers but there were plenty of staff on hand to help with where to go.
We entered the theatre and it was full to brim with excited families.  The theatre was cool, airy and modern and booster seats were available for smaller guests.  The seating was also arranged in such a way that regardless of where they were, everyone got a good view and being slightly 'steeper' ensured that there was no risk of sitting behind someone particularly tall and having our view obstructed!
The show began in typical Warwick Arts Centre style with live music and the Amazing Bubble Man was introduced.  He entered the stage and wowed the audience and then introduced himself.  His humour was brilliant and he cleverly managed to appeal to all audience members with jokes that were appreciated by adults but still entertaining to the children in the audience.
The bubble show displayed the Amazing Bubble Man's skills wonderfully with a full hour of wowing from the audience but he also managed to throw in a bit of science too, in case anyone was wondering how his amazing tricks were even possible.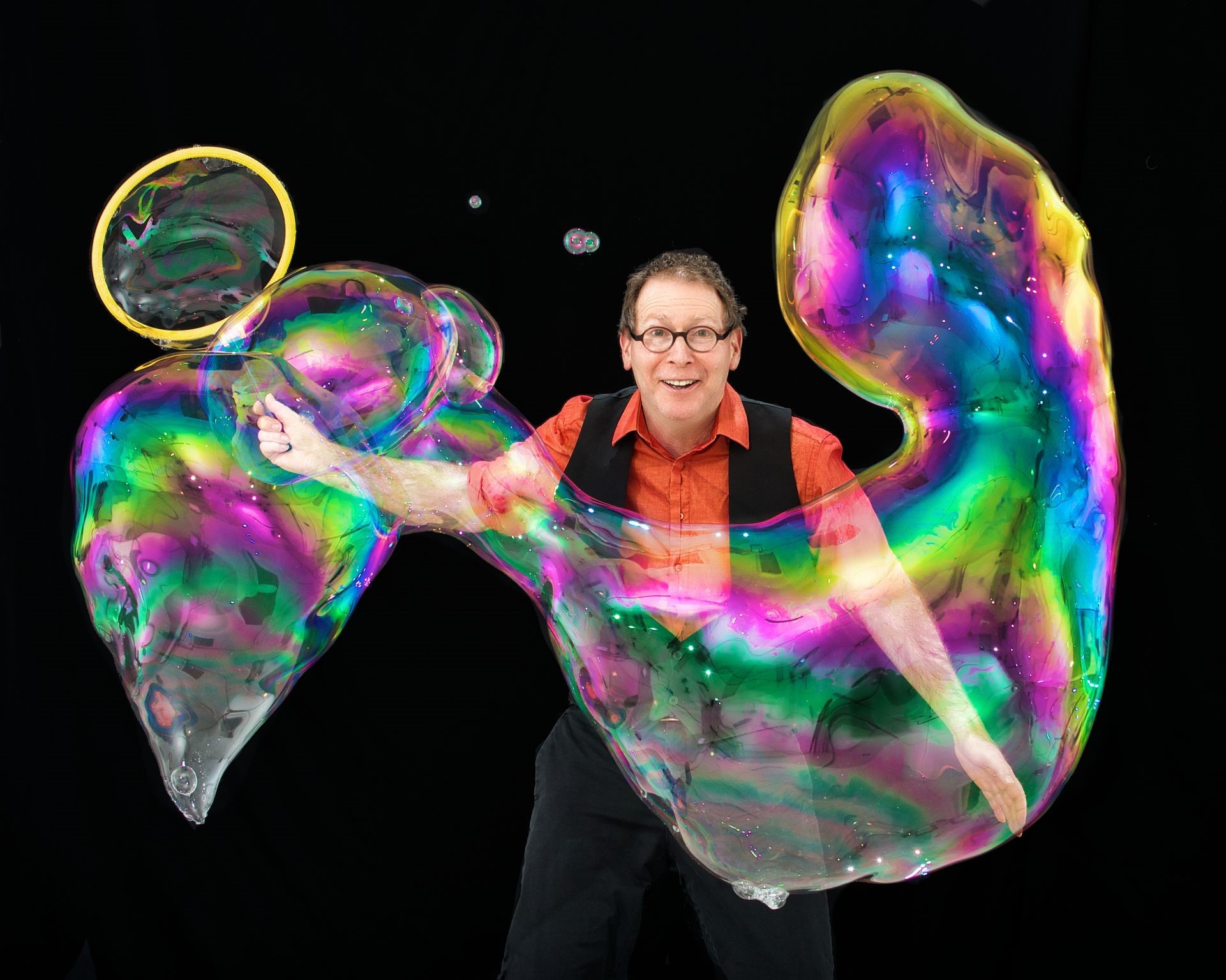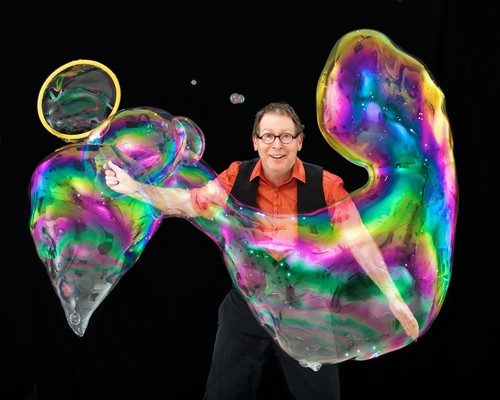 The show itself including bubbles filled with smoke, clever light displays and even audience members being immersed from head to toe in a bubble!
Being a children's show, it would not have been complete without the opportunity for some audience participation and this was delivered brilliantly with plenty of surprises in store.
The show continued to wow and just when the audience thought that no more was even possible, the grand finale ensured the entire audience erupted into cheers.  Children were invited to the stage area to immerse themselves in more bubbles and it seemed that the entire audience, my son included, were truly delighted with the show!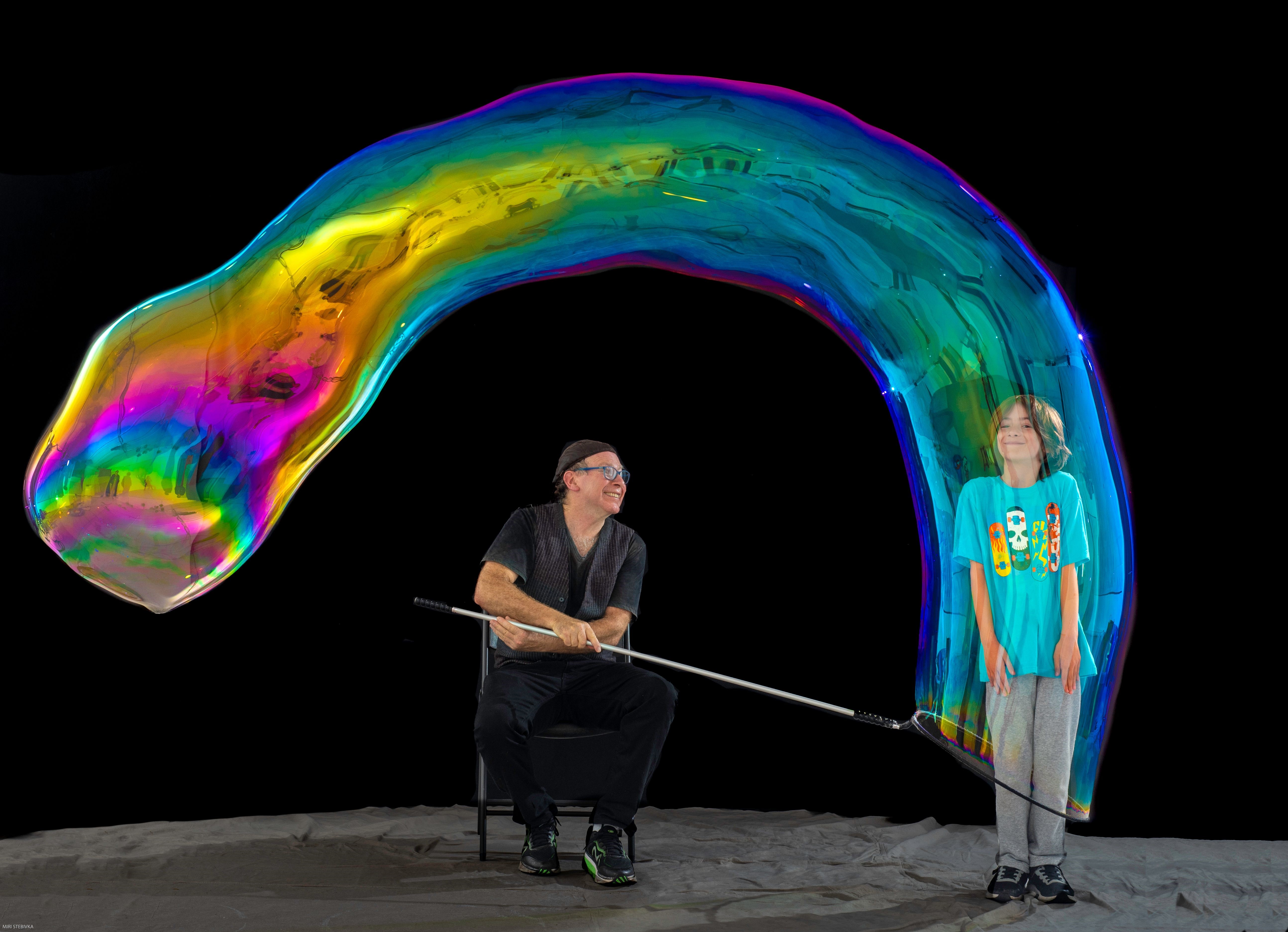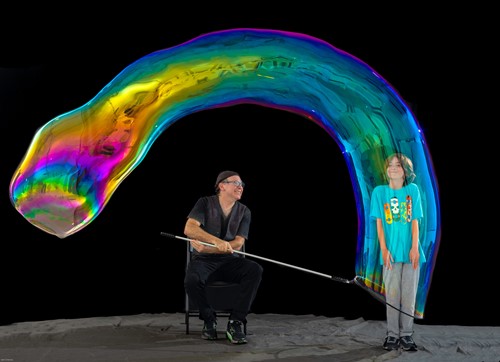 After the show, there was the opportunity to purchase merchandise, which the Amazing Bubble Man himself was selling.  The prices were reasonable and I feel that many children left the show ready to perform their own 'bubble showcase' at home. – I know mine certainly did!
Overall, the show entertained from start to finish and I would not hesitate to recommend it to anyone wanting an entertaining afternoon with something that people of any age can enjoy.
Unfortunately, there are no more UK shows planned for the Amazing Bubble Man, but I would recommend looking out for his next trip to the UK - Visit www.amazingbubbleman.com
There is however, a whole host of exciting half term (and beyond) activities at the brilliant Warwick Arts Centre and these can be viewed here.