Read More Reviews
Review: Confidence Cards for Kids worth £12.99
Review by VIP Club Member Eleanor Miller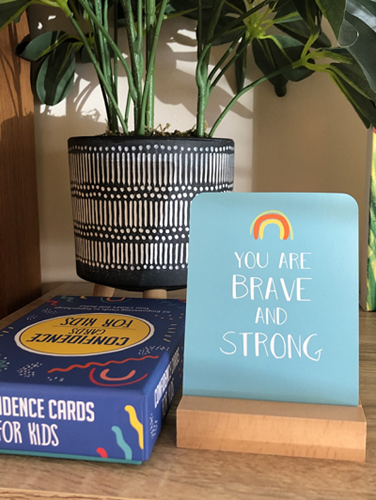 These 'confidence cards' are a fantastic idea and my three-year-old son loves choosing a new card and repeating what they say with me. We've begun choosing a new card each morning and then it almost becomes our mantra for the day.
I'm not sure that he always completely understands the 'message' but in my opinion it's never too early to try and instil self-belief. Regularly telling him things like 'you have a voice' and 'you are important' can only be a good thing!
Each morning I try to explain the meaning to him and ask how he feels. It's a great learning opportunity to start the day off with. We've been using them for a couple of weeks now and I definitely feel like my son is asking more questions and thinking more deeply about each message. There's also the added bonus of learning some new words too!
Having said this, I think perhaps they would be slightly better suited to children a little older, perhaps primary school age. I'm going to continue using them anyway and hope that with repeated use my son will start to understand the concept even better.
They'd also be a fantastic resource for teachers to use. I was an anxious child myself and always responded well to teacher encouragement, I can imagine that I'd have enjoyed the opportunity to choose a card and discuss its meaning. Perhaps they could even be used to encourage a more 'overbearing' child to take other people's feelings into consideration more, again through simple discussion.
The cards themselves are beautifully colourful and eye catching as well as nicely presented. Standing them up using the little wooden stand means they can be positioned somewhere that means it's seen all day and therefore discussed more than once.
Overall, I'd recommend these cards, particularly if you have / know an anxious child who could do with that extra little bit of encouragement.