Read More Reviews
Book Review: Santa Jaws by Mark Sperring, worth £6.99
Book review by VIP Club Member Kristi Ludlow.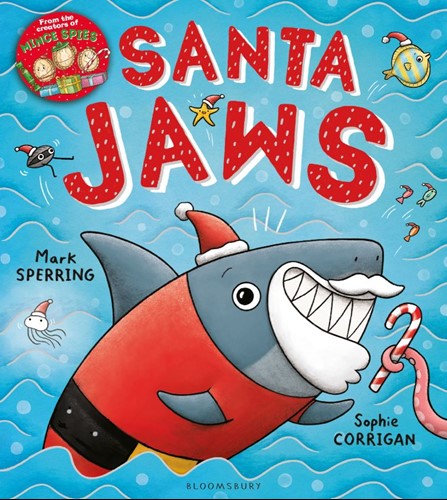 Review: 
Santa Jaws is a festive themed book with a nice rhyming flow. It follows the story of a shark called Shelly who wants to do something nice for her neighbours at Christmas and a squid called Sid who is very excited about meeting Santa! It is written in a similar style to the popular Julia Donaldson books which makes it easy to read out loud; and the children tend to stay attentive throughout with the rhyming patterns.
I have a 2 and a 4 year old and both have sat happily listening to this book. My eldest recalls some phrases to repeat, and the youngest flicks through noting the pictures and some favourite parts. The pictures are bold and friendly with some nice detail which helps them to recall the story. It is a good A4 ish size book which helps the little hands turn the pages themselves, and the text and pictures are big enough to keep them focused.
My only real negative remark is the differing text size, style and capitalisation that is regularly altered throughout the book; as an adult it can help determine the reading style, for my eldest learning to read it is difficult to explain to allow him to follow the letters.
Both children have brought this book to me quite a few times since we received it so definitely feels like one that will be enjoyed all year round.