Go Back
Creative Ideas for Theming Your Child's Birthday Party
Whatever their age, we all want our child's birthday to be special. We invited Party Delights, the UK's top party website, to share their most creative ideas to theme your party and make it truly memorable.
Decorating Ideas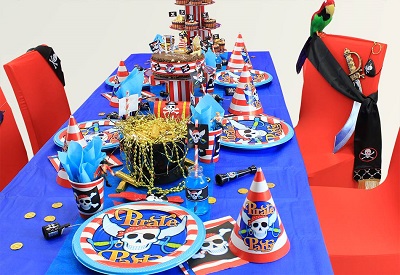 Eye patches and toy parrots can make for a fab Pirate theme[/caption] Start your party by choosing a theme –such as your child's favourite character. Add some unique touches for example, fancy dress accessories work brilliantly as themed table decorations. If you're throwing a princess party, put a tiara on top of each place setting and a wand in each cup. Your guests can wear them during the party and take them home in their party bag! The same goes for pirate parties – you could put an eye patch on each plate and a toy parrot fastened onto the chairs. Party Games It's essential to have some good party games up your sleeve and it's really easy to keep these on theme too. Paw Patrol Barking Contest  A barking contest is a really fun game to play at a Paw Patrol party – simply take it in turns to do your best bark and give out prizes for the loudest, the funniest and the most realistic! Star Wars Balloon Lightsabers Star Wars parties are big at the moment and making your own balloon lightsabers is great fun (and a slightly calmer party activity). Simply blow up some modelling balloons and wrap a strip of black paper around the end for the handle. Use blue and green balloons for the Jedi and red for the Sith! Put a Twist on Classic Party Games You could even put a twist on a traditional party game like pin the tail on the donkey – how about pin the patch on the pirate? Or Musical 'Frozen' Statues! Party Food Ideas Themed party food is an easy way to add fun to your buffet! Here are a couple of ideas from the Party Delights blog: [caption id="attachment_1099" align="aligncenter" width="300"]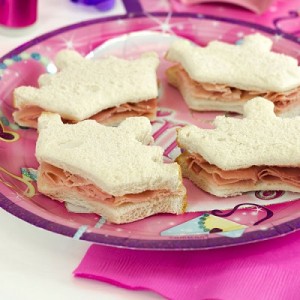 Cookie Cutters for Sandwiches, you can match practically to any party theme.[/caption] Cookie Cutters for Sandwiches Sandwiches are a party food staple and you can make yours match your party theme by cutting them out with a cookie cutter. There are cookie cutters available to match practically any party theme - crown and heart shapes for a princess party, skull and crossbones for your pirate party, dog shapes for a Paw Patrol party and so much more. [caption id="attachment_1100" align="aligncenter" width="300"]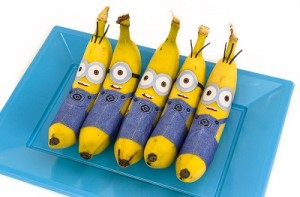 Fun Banana Minions[/caption] Banana Minions The Minions are still one of our most popular party themes and a blue and yellow buffet wouldn't be complete without these cute banana Minions! Download our free printable minion outfit (at http://bit.ly/ banana-minion), cut it out and stick it to a banana! [caption id="attachment_1101" align="aligncenter" width="300"]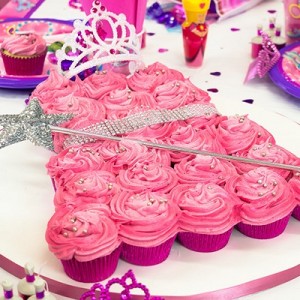 Princess Cupcake Dress - an absolute must if you're throwing a princess party![/caption] Princess Cupcake Dress An absolute must if you're throwing a princess party - simply arrange some pink cupcakes in the shape of a dress and place a tiara at the top and a wand across it. Your guests will be very impressed!
---
And there you have it – loads of easy and creative ways to make your child's birthday party extra special! If you're ready to start planning your party, you can pick up pretty much everything you need at www.partydelights.co.uk. Visit http://blog.partydelights.co.uk/ for even more inspiration!