More Parenting Articles
The Best Destinations for Special Needs Families
Going on vacation as a family is always a treat. It's a great chance to spend quality time with your kids, relax with them, and explore the world together. For families with special needs children, vacations can present a few extra challenges, but they are all surmountable, and your adventures can still be amazing, with a few tweaks. Should your adventures lead to an idea for a business providing travel accommodations for special needs families, understanding How to Start an LLC in Texas could help realise your entrepreneurship dreams in the Lone Star State.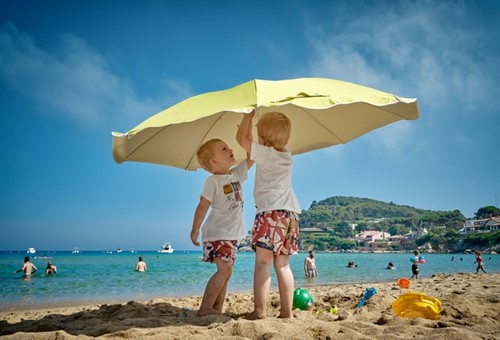 Being a parent with special needs kids doesn't mean that you shouldn't start packing for your beach vacation right away! There are loads of wonderful vacation options and destinations that are perfect for families with special needs, and it is a simple matter to enjoy an exciting, memorable, and stress-free family vacation, with a little forward planning.
The best destinations for:
Children with cognitive developmental issues
Children with ADD, autism, or Down's syndrome often struggle with sensory overload, so attractions with loud noises or bright lights are not a great idea. Similarly, long queues are challenging to deal with. So avoid the theme parks and classic tourist attractions, and head to the sea! Loads of beach resorts and cruise lines offer wonderful services and programs for kids with cognitive developmental issues, and the calm and tranquility of a beautiful beach is perfect for your family vacation.
Children with mobility issues
For kids with mobility issues, the key is to find accessible destinations…but that doesn't have to rule out adventures in the great outdoors! There are a bunch of ski and other outdoor resorts that offer wheelchair-accessible accommodation and adventure sports like skiing, paddle-boarding, and biking, all adapted for children with mobility issues. City breaks (in the right city) can be a great idea too, with many museums, zoos, and public parks totally equipped to be fully accessible.
Children with visual or hearing difficulties
Taking a cruise deal can be a great option for families with children with visual or auditory impairments. Most cruise lines have an enormous range of activities and special accommodations to help with additional visual or auditory needs. From visual-tactile systems set up in staterooms and menus and signage in braille to interpreters, closed-captions, and activities specially designed to be accessible, a cruise ship can offer an identically delightful experience for children with visual or hearing difficulties.
The best resorts and theme parks for special needs families
Disney
Disney is famously excellent at providing fully accessible, inclusive facilities at all of its parks and locations. They are committed to providing the best possible experience to each and every guest, and as a result they take their duties towards special needs families very seriously. From handheld audio devices to personal assistance, Disney is a model of inclusivity and accessibility.
Beaches
Beaches Resorts, in Jamaica and Turks & Caicos, are a wonderful option for families who'd like something a little more exotic. They offer a dedicated camp for kids with cognitive development issues, are fully accessible, and offer a wide variety of special dietary requirements in all of their restaurants, which is a thoughtful touch!
Wyndham
Wyndham hotels and resorts are exceptional when it comes to offering a great vacation experience for families with special needs. In fact, the Wyndham Westshore in Florida was the first hotel in Tampa to be awarded an Autism-Friendly certification. They take great care in ensuring rooms are fully equipped to provide comfort for anyone with sensory and mobility issues, and provide special training for their staff to ensure the attention is always top-notch.
Dollywood
Finally, it might surprise you, but Dollywood is a wonderful destination for families with special needs! This charming, calming park is in a wonderfully tranquil setting, surrounded by trees and open spaces, and the resort itself is peaceful, with a few specific attractions designed specifically for kids with autism.