More Parenting Articles
Important reasons why parents need to make a Will
Written by Future Life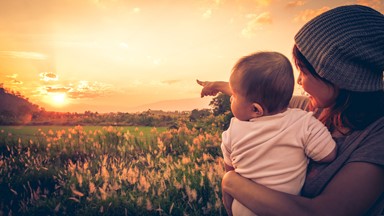 Future Life are Will writing specialists for parents of young children. Helping thousands of parents protect the ones they love.
When you have little ones who are financially dependent upon you, getting your financial and emotional wishes in place legally is crucial – to avoid lengthy disputes and financial worries should anything happen.
We're a family business with children of our own, so we know how important it is to talk to someone who really understands your situation.
Important reasons why parents need to make a Will
You choose who would look after your children
As well as taking care of your assets, a Will allows you to nominate who would look after your children. It is the ONLY way to appoint legal guardians. If guardians aren't nominated, social services could make those decisions.


You specify where your wealth goes
If you don't have a Will in place, it's a very real possibility that your assets wouldn't go where you would want them to – and there could be lengthy waits for your financial arrangements to be processed through Probate, while the children still need financial and emotional support. Having your affairs in order is key - even if you are married, but especially if you're not married to your partner.

Who gets the family heirlooms?
What charities are important to you? Do you want to leave any money to friends or distant family members? Writing a Will is the only way to ensure your wishes are achieved.
Future Life Wills have a special promotion for Toddle About readers - offering Will writing for 2 people for just £19.99. Visit www.future-life-wills.co.uk to claim the offer today by messaging us your contact details and using voucher code TA0421.