Go Back
Mellow Bumps for Teenage Mums-To-Be: New, Free Group for Expectant Mums upto 21 years old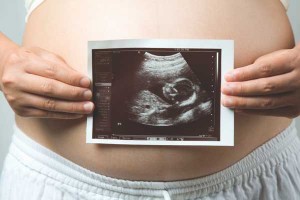 A programme to help you chill out , relax and think about your future life with a baby By NorPIP Local family charity NorPIP, which recently won the runner up prize in the national awards for Infant Mental Health Provider of The Year and People's Choice award, is launching a great new ante-natal group for teenage and young mums in Northampton, funded by the Lloyds Bank Foundation for England and Wales.
ABOUT MELLOW BUMPS
Free course for parents-to-be in Northampton aged 21 and under. Every parent-to-be wants the best for their baby. One of the best things you can do before your baby is born is to look after yourself as well as preparing for the new arrival.
Topics covered include:
What do babies do all day
What can babies do
Bonding with baby
Emotional and social development
Sleep, playing, safe parenting & safety in the home
This programme will help you chill out and relax and think about your future life with a baby. We will also have time to think about what your baby can already do and what you can prepare to make him or her welcome into your family. Every mum and dad-to-be also worries about their new baby. Will he or she be healthy and will you be able to look after them? It can be especially hard if you have not had a good childhood yourself or are under stress or experiencing health problems just now. Getting together with other mums-to-be, sharing ideas and making friends can be really supportive, they know how you are feeling so you can support each other.
---
WHAT WILL THE GROUP BE LIKE?
There will be about 6 or 8 mums-to-be and 2 workers. We will meet in a room where we can be private and have space for ourselves. Every week we will do some activities for ourselves and some activities to make us think about the babies, what they can do now and what they will need in the future. Everything discussed in the group is private unless we think you or your baby might be at risk.
---
HOW TO BOOK YOUR PLACE
To refer yourself or another mum-to-be to the programme - (please ask them first), simply get in touch by: Call NorPIP on 01604 924735 - Text or call on 0795 5195 335 Message us on facebook.com/northantspip Tweet us at @NORPIP
---
HELP AFTER BIRTH
NorPIP can also help any parents who are struggling with postnatal depression, psychosis, maternal or paternal mental health issues or life problems that are getting in the way of being close to your baby. Therapy is often free for low earners or up to just £40 per hour depending on your financial situation. We can help you with these problems:
Struggling to feel like baby is yours
Scary or unwanted thoughts about baby
Feeling like you can't go on
Feeling like you can't leave the house
Suffering from post traumatic stress after birth affecting your relationship with baby
Baby blues that just don't seem to end
Feeling hopeless as a parent and not feeling like you love your baby properly
Basic care giving to your baby feels like an uphill struggle
The good news is that with NorPIP's help all these feelings can go away. Please don't let money get in the way of seeking help. Ultimately we want to help you develop a close relationship with your baby. You don't have to suffer in silence, Call us today on 01604 924735 or visit our website www.norpip.org.uk to find out more and to get help, we have spaces available and could see you within a month.