More Parenting Articles
How to Improve Your Family Life in 60 Seconds
By Sid Madge, Author and Social Entrepreneur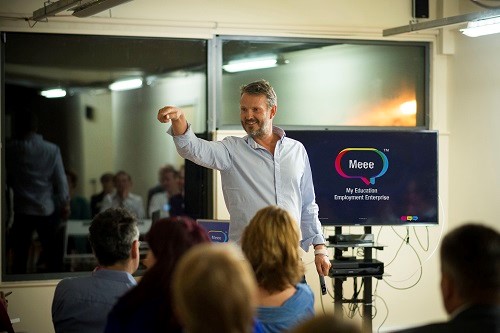 One of the reasons I wrote Meee in a Family Minute was to help families, including my own, to stay connected regardless of the inevitable ups and downs of family life. We can't postpone the relationship building and fun for the annual holiday, hoping that two weeks in the sun will miraculously solve any outstanding issues. Sometimes we need new ideas or new ways of thinking and relating to each other – right now. And that is true during a pandemic or not.  
Here are a couple of ideas to help you improve your family life:
Majestic in the Domestic
There are chores to do, washing to complete, a laundry basket bursting with ironing opportunities and the endless question of 'What will we have for dinner?'  Find the majestic in the domestic. Create a playlist for your household routines and crank up the volume – being mindful of your neighbours of course. Make it a family affair and everyone does their chores to the same music, punctuated by some dancing around the living room or karaoke style sing-along. Make the boring fun and get it done.
Take a minute to come up with a family chore playlist, each family member chooses two or three songs they love, compile the list and turn it into a sort of musical chairs for chores. Whoever gets their song first, (might be best to use the 'shuffle' option) starts to do their task first and so on. Once everyone has started, it will take no time to get everything done.
Foster Resilience
Bad things happen to good people all the time. We are living through very unusual times and it offers us a great opportunity to teach resilience to our children. We need to allow our children enough space to solve their own problems. As parents, we should be supportive and listen to how our children would fix the problem, asking questions so as to help them arrive at a constructive solution.
Take a minute to think about the last time your children faced a problem. Did you rush in to fix it, or did you support them and encourage them to solve the problem themselves? We may want to take away the distress, but if we do, we rob them of the opportunity to solve their own challenges and build much-needed resilience.
Family is messy but in just one minute it is possible to deepen our connection to each other and get back on track.
------------------------------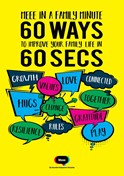 ABOUT THE AUTHOR
For more ideas like these, check out Sid Madge's book 'Meee in a Family Minute - 60 ways to improve your family life in 60 seconds' – part of the 'Meee in a Minute' book series.
Sid is the founder of Meee (My Education Employment Enterprise) which draws on the best creativity and thinking available to help people from all walks of life to achieve extraordinary lives. For more info, visit www.meee.global or  www.meeebooks.com