More Parenting Articles
7 Family-Friendly Attractions To Visit In Norfolk
With the long holidays rolling in, it's time to take your children on adventures. Besides, kids enjoy being outside and exploring the world. You'll find a lot of wonderful places where they can have fun and discover new things.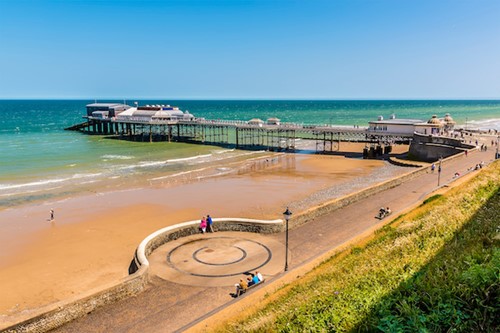 One great place to visit has got to be Norfolk. This historic county boasts a stunning countryside, gorgeous beaches, animal centres, amazing theme parks, zoos, playgrounds, castles, museums, and many more. While here, your family will have the time of their lives learning about its history and admiring the beauty of nature.
As you plan your trip to the county, search for the right accommodation that meets your family's needs. If you want to bring your four-legged companion with you, consider staying at one of the Norfolk pet friendly cottages. 
Check out some of the family-friendly attractions in Norfolk:
Wroxham Barns
This attraction offers a family-friendly experience with a mix of different activities to keep everyone entertained. You can go for a walk around and interact with farm animals, such as pigs, sheep, goats, donkeys, chickens, rabbits, and guinea pigs, among others. 
Additionally, activities are tailored for kids, including feeding the chickens and ducks or participating in a guinea pig holding session. Kids between the age of two and five will also find delight in riding tractors, watching a show, or playing in an indoor play area. 
Roarr Dinosaur Adventure
Roarr Dinosaur adventure offers a lot to keep your family excited. You can start at Dippy's theatre, where your family can watch a live show and a movie and meet Dippy and friends.
After some entertainment, you can head to the indoor play area that has huge slides, ball pits, and rope bridges your kids will surely love. And if you have children under five years old, you can take them to a special area that's designed for them. 
For those seeking a thrill, there is Dippsy's raceway, where anyone can race with friends and families. Moreover, you can travel back to the past in the valley of the dinosaurs, which is home to animatronic dinosaurs you'll find fascinating. 
BeWILDerwood
BeWILDerwood is the perfect place for a wild adventure, as it features an imaginative adventure with magical treehouses. Your family will be able to meet and interact with different characters that offer an exciting experience for the family. 
This adventurous place has wobbly wires, twiggles, slippery slopes, storytelling, boggles, and marsh walks. And after a long day of fun, you can savour yummy food that will keep you full and satisfied. 
Great Yarmouth Pleasure Beach
This amusement park is located on the English East Coast, and it's equipped with a lot of large rides that cater to both kids and adults. In addition, it provides children's entertainment, with arcades that are guaranteed to ensure everyone has fun.
And if you get hungry, you can grab food from numerous catering facilities. As for family members with a sweet tooth, they can visit sweet shops and ice cream parlours.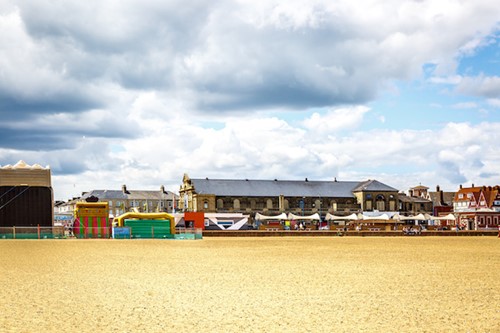 Fairhaven Woodland And Water Garden
This place comprises 73 hectares of ancient woodland and water gardens. You can tour a serene environment by taking a boat trip that's inclusive for the disabled. What's more, you can relish a delicious assortment of food in the tearoom. 
For nature lovers, there are bird hides, plant sales, and a children's nature trail to breathe in the fresh air and marvel at stunning views. Walks here are great too because you'll get to spot some kingfishers, otters, and deer if you plan to visit in winter.
Sheringham Park
If you're looking for a place that's suitable for kids aged five to twelve, visit Sheringham Park. It's an indoor play centre that comes with engaging activities your kids will want to try. Some of these activities include cloud watching, climbing a hill, exploring a garden, and going on a picnic. The park also includes a café that serves delicious hot chocolate for kids, as well as sandwiches, soup, and cakes. 
Farmer Fred's Adventure Play Barn
This popular family attraction offers a farm that's ideal to infants, toddlers, young kids up to aged 12, and even adults. The 3D-themed area gives kids between the age of 4 and 12 a chance to scale different level heights, water towers, and rock faces. 
Plus, kids will enjoy a ride down spiral slides and a ball maze in a safe environment. As for adults, they can relax and indulge in scrumptious food and coffee. They'll have access to Wi-Fi too.
Bottom Line
Spending quality time with family is priceless. So, treat your loved ones to memorable adventures in Norfolk, a place where they will create beautiful memories and become closer than ever.