Read More News
10 UK Staycation Spots For A Family Friendly Holiday This Summer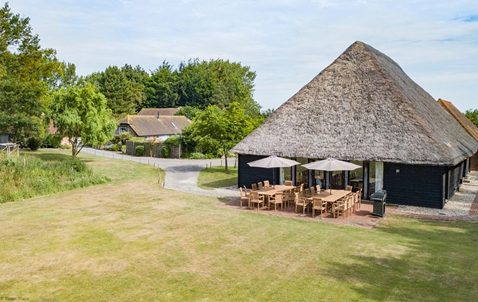 Despite the news that Spain and France are opening up for British tourists, many are still cautious about travelling in a post-covid world.
Let's face it - as great as a trip abroad sounds, it's hard not to feel cautious about foreign travel. With all the new rules and regulations, will it just be stressful?
We all need a holiday after the last few months, so what to do? Well with Boris Johnson opening the hospitality sector, maybe we'd be best off with a Staycation in the UK instead!
Research from Luggage Hero has uncovered the best - and most relaxing - UK holiday spots for those families looking inwards for their next great escape.
 
Visit: Doddington, Kent
Doddington is home to some quintessentially British rental properties, perfect for a summer family staycation, whether you have babies and toddlers in tow too! Located in a remote corner of Kent, Doddington has acres of gorgeous green countryside to explore - and you'll feel like you're the only one there exploring it! The perfect spot for those looking for a post-pandemic retreat.

In terms of self-catering, there are few destinations quite as dreamy as Great Higham Barn. The breathtaking barn is equipped with a games area, enormous kitchen, swimming pool, and if the large garden isn't enough to seduce you, the family-friendly spot offers a tennis court to enjoy during your stay. The stunning holiday barn is surrounded by Kent woodland and fields, with lovely views of the countryside from many of the rooms, and even a hot tub for you to enjoy…
Top features: 7 bedrooms, 4 bathrooms, 26 guests - great for big familiy gatherings.
Want to see more? Visit UK Staycation for the top 10 spots to visit.