Read More Reviews
Review: Start-Rite Boys Black Leather Riptape School Shoes, worth £49.99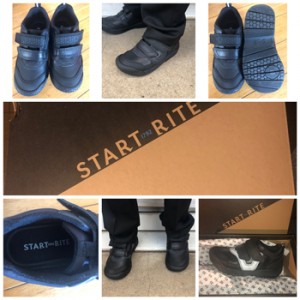 Reviewed by Lorraine Holmes and Tim Freed at Toddle About HQ.
Lorraine's Review:
With my son Joey starting his Primary School journey in September, it was perfect timing to be able to do a review of these shoes. I received the STRIKE Black Leather Boys Riptape School Shoes and was very impressed with them as soon as I opened the box. The quality of them was outstanding with absolutely no flaws whatsoever, they are a solid, sturdy shoe but at the same time they are lightweight which I really liked. With it being the first time Joey was going to be wearing this type of shoe all day every day whilst at school, I wanted to make sure they were going to be right for him and I am so happy - they are just what I wanted his first pair of school shoes to be like. Upon showing them to Joey he got very excited and asked me if he could try them on with all of his new uniform (he is looking forward to starting big boy school so much), I handed them to him and he managed to put them on and also take them off himself easily with the two easy Velcro fastening straps.  When I asked him what he thought of them he said in his own words, "They are nice I like them," then when I asked him if they were comfortable he said, "Yes and you know what mummy? They make me run faster!" And off he went running round the house for the next 5 minutes :)
One feature on this particular shoe that I really liked is the scuff -resistant front and edges, which I feel is going to come in very handy. He will hopefully get the wear out of the shoes that he should get and I feel this will be a very attractive feature to a lot of parents, as I remember when my daughter started Primary School many years ago, the amount of school shoes we went through with scuffs appearing in the first few weeks of term. Other features of this shoe is the breathable mesh lining which I think is important to help keep little ones feet fresh throughout the day and also they have a reflective panel on the outer part of the shoes which is a great idea when the darker nights come and it just adds that extra bit of safety. All in all I am very pleased with these shoes and would highly recommend them to any parent, whether your little one is just starting out at school or nearing the end, there is a wide range of styles available which you can see at www.startriteshoes.com
Tim's Review:
We were sent a pair of StartRite's size 3 Black Patent Girls Riptape School Shoes (RRP. £44.99) for our daughter to try out for her start at school this September. And I'm pleased to say that they also received a very warm welcome in our house!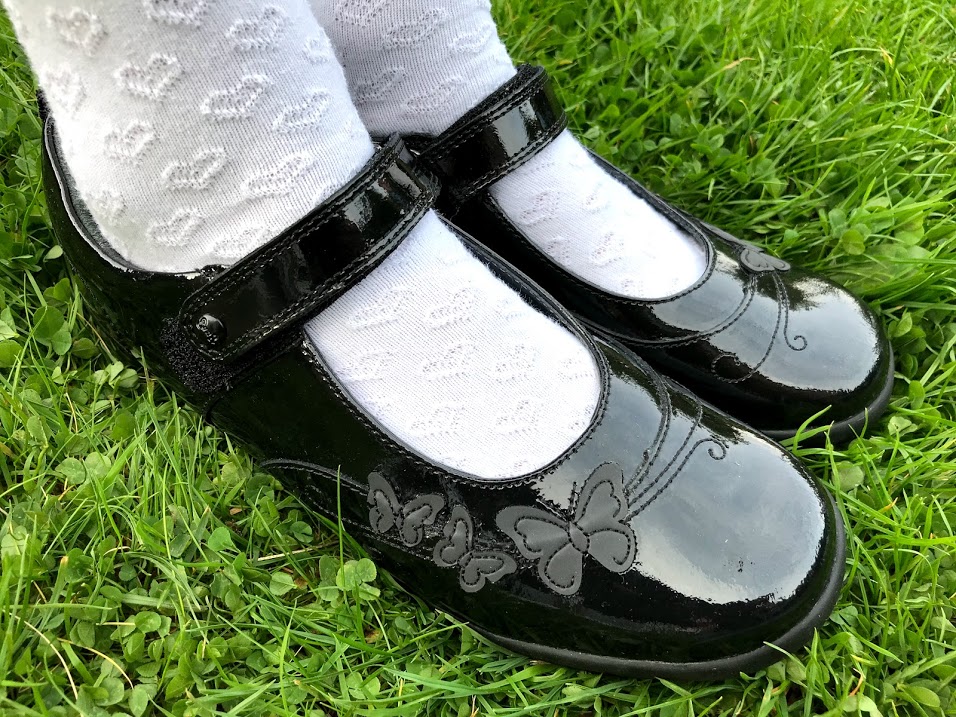 As a parent, it is immediately apparent that these shoes are well-made and high quality. Just holding them, they feel solid, sturdy but comfortable. The insole, or foot bed of the shoe, feels bouncy but supportively firm, so I can imagine they'd be very comfy. They're also very attractive shoes - shiny to the extreme, they have a beautiful butterfly decoration that looks really lovely. They have a clever 'toe bumper' too, where the rubbery sole comes up higher than you would normally expect at the front - though in truth, I wouldn't have noticed it had I not read the product description! This bumper means that the inevitable bangs, bumps and scrapes that the toe of the shoe will receive won't affect the shiny finish of the shoe, as the bumper will take the brunt of any impact. There is also a fabric strip at the back to protect from similar scuffs at the rear as heels are trod in queues and such like: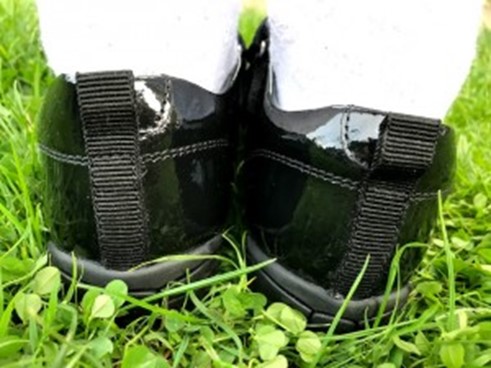 All this is well and good... but what really matters is what the child says when they try them on. And, I've got to be honest here, my daughter is SUPER fussy when it comes to how shoes feel... so I was really quite nervous when she tried them on. I really wanted to be able to write a good review! I needn't have worried though. She loved the look of the shoes as soon as they came out of the box, and her face lit up when she tried them on and she exclaimed how much she liked them - she says they are really comfy and very pretty. In particular, she likes that they are wide at the toe end, so her toes don't get squished.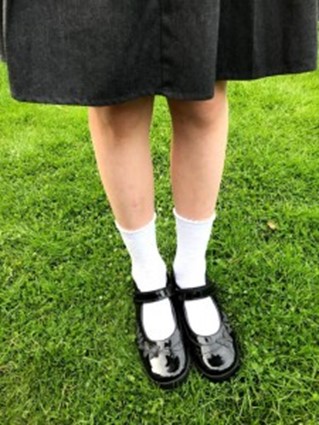 So, like Lorraine, we're really pleased with the shoes. An enthusiastic 10/10 from us!
See these shoes and more at www.startriteshoes.com